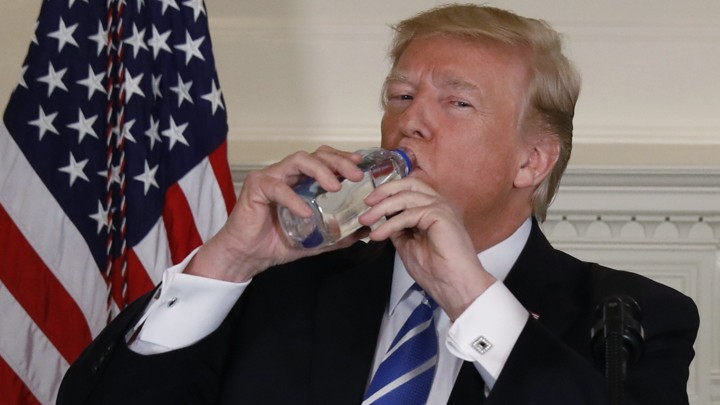 Classified reports on Russian hacking. The Comey memos. The "DO NOT CONGRATULATE" briefing. Is this the leakiest White House ever? The administration, the press, and the public are grappling with a deluge of leaks coming out of the White House. In today's issue, we provide context on how to parse all these leaks: Abdallah Fayyad examines the laws that guide how journalists report on leaks; Caroline Kitchener draws up a flowchart that you can follow to help interpret leaked news items; and I dive into The Atlantic's coverage of past administrations' leaks.
—Karen Yuan
---
The Laws Concerning Journalists and Leakers
Among Donald Trump's many complaints about reporters is how they get behind the scenes in his own White House—citing sources close to the president to describe things like "chaos" and "fury" in the West Wing. But though the president has alarmed press-freedom advocates by vocally attacking the media, his calls for the Justice Department to crack down on leaky officials and the reporters who rely on them are not necessarily unprecedented. Thirteen years before Trump called former FBI director James Comey a "liar" and a "leaker," Comey, who was then serving as deputy attorney general, appointed Patrick J. Fitzgerald as special counsel to investigate the leak that blew the undercover identity of CIA operative Valerie Plame.
To access this story, become a member
Sign up for our brand-new membership program, The Masthead, and you'll not only receive exclusive content you can't find anywhere else—you'll also help fund a sustainable future for journalism.
We want to hear what you think about this article. Submit a letter to the editor or write to letters@theatlantic.com.
Karen Yuan
is an assistant editor at
The Atlantic
.