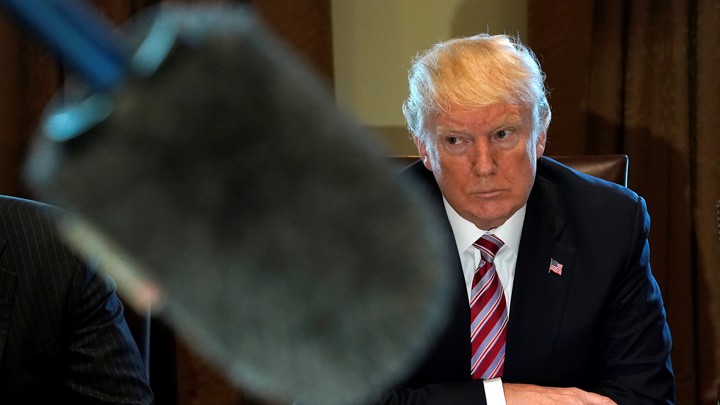 "We are a president-obsessed nation," argues John Dickerson in his May cover story for The Atlantic. Far too often, he writes, we look to the president for answers. The presidential address—the most formal approach a president can choose to convey those answers—has long been central to a president's success. In today's issue, we're digging into the rhetoric that comes out of the White House. Jim Fallows and David Frum, each a former speechwriter for an American president, weigh in on fictional presidential addresses, and how well they mirror the real thing. Then Abdallah Fayyad explores how the rhetoric of Presidents Obama and Trump has differed from their predecessors.
—Caroline Kitchener
---
What Presidential Speechwriters Make of Fake Presidents
To access this story, become a member
Sign up for our brand-new membership program, The Masthead, and you'll not only receive exclusive content you can't find anywhere else—you'll also help fund a sustainable future for journalism.
We want to hear what you think about this article. Submit a letter to the editor or write to letters@theatlantic.com.