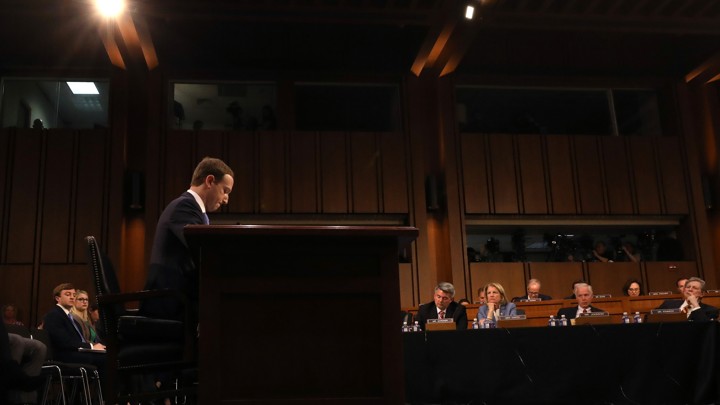 Last week on Radio Atlantic, after Mark Zuckerberg testified before Congress for the first time, Atlantic executive editor Matt Thompson posed a question: Who can tame Facebook? Self-regulation hasn't been effective; just ask the 87 million people whose data was compromised by Cambridge Analytica. Staff writer Rob Meyer and senior editor Gillian White discussed how Congress could regulate Facebook, and today, we'll share their answers, including off-air ones that aren't in the episode. (Here's how you, as a Masthead member, can listen to the episode ad-free.) Then, on the heels of the 50th anniversary of the Fair Housing Act, Matt reflects on how the potential for housing discrimination on Facebook reveals limits to what regulation can accomplish.
To access this story, become a member
Sign up for our brand-new membership program, The Masthead, and you'll not only receive exclusive content you can't find anywhere else—you'll also help fund a sustainable future for journalism.
We want to hear what you think about this article. Submit a letter to the editor or write to letters@theatlantic.com.
Karen Yuan
is an assistant editor at
The Atlantic
.