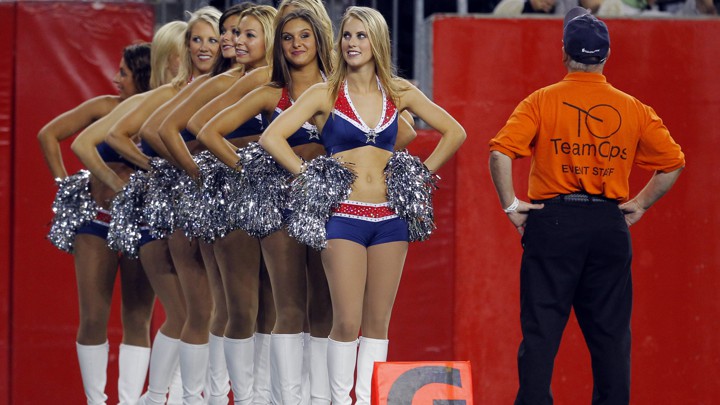 As the #MeToo movement coalesced last fall, another national conversation was tapering off. Dozens of NFL players took a knee, prompting the country to debate how much control coaches and handlers should have over the conduct of their players. But another question has come to the fore, one that—like #MeToo—revolves around gender and power: How much control should the NFL have over its cheerleaders?
Earlier this year, Baily Davis, a former cheerleader for the New Orleans Saints, filed a complaint with the EEOC after she was fired for posting a picture of herself on Instagram. Davis, and others, claim that policies enforced on NFL cheerleading teams violate the NFL's non-discrimination policy. Meanwhile, last month the LA Rams announced they would make history by hiring two male cheerleaders. So today we're taking a look at how the sport of cheerleading has evolved, and what will happen when men enter the mix.   
To access this story, become a member
Sign up for our brand-new membership program, The Masthead, and you'll not only receive exclusive content you can't find anywhere else—you'll also help fund a sustainable future for journalism.
We want to hear what you think about this article. Submit a letter to the editor or write to letters@theatlantic.com.
Karen Yuan
is an assistant editor at
The Atlantic
.