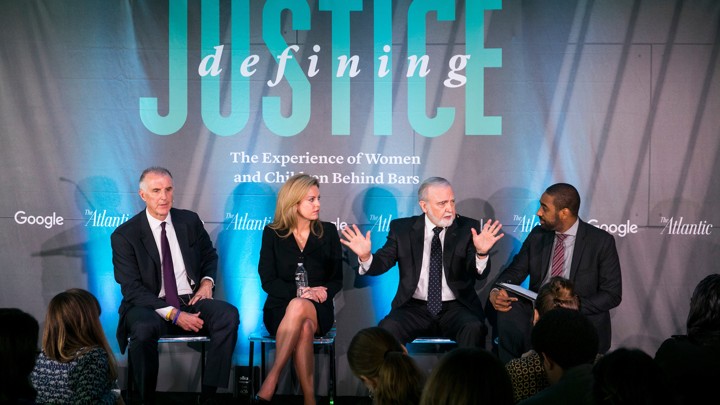 Criminal justice reform has recently deepened a divide between Washington's conservatives. Efforts to reform prisons, evaluate sentencing policies, and discuss reentry initiatives are all points of contention—not, as you might expect, between the two parties, but among Republicans.
On Wednesday, The Atlantic convened lawmakers and reform advocates at the National Union Building in Washington, DC. You can view a video of the event here. In this issue, we'll give you an intimate view of the conversation. Margaret Barthel, who produced the event for AtlanticLIVE, reports on its key moments.
---
Conservatives Debate Criminal Justice Reform
The Trump administration has complicated Republican efforts on criminal justice reform. Last spring, Attorney General Jeff Sessions directed federal prosecutors to pursue the severest charges and sentences possible in court. In the process, it dropped Obama-era policies that enjoyed bipartisan support. Reformers in each party hope that top Trump aide and son-in-law Jared Kushner will bend the president's ear to their cause.
To access this story, become a member
Sign up for our brand-new membership program, The Masthead, and you'll not only receive exclusive content you can't find anywhere else—you'll also help fund a sustainable future for journalism.
We want to hear what you think about this article. Submit a letter to the editor or write to letters@theatlantic.com.
Margaret Barthel
is a producer-reporter at WAMU-88.5 and a former producer at AtlanticLIVE.