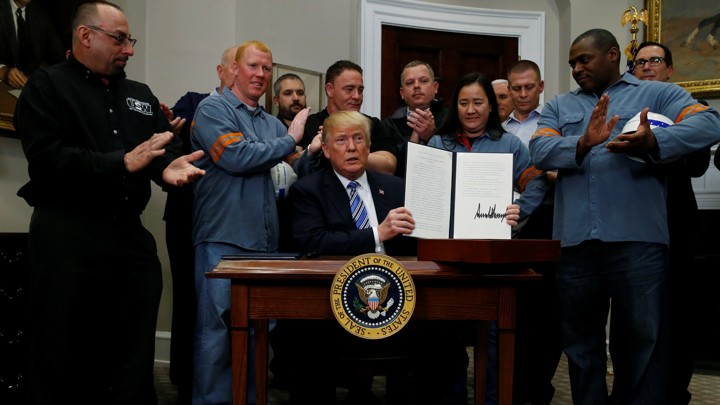 To understand the reaction to a decision like President Donald Trump's new steel tariffs, you need at least two levels of analysis: You need to understand the way governments normally work: how countries fight it out over trade policy, as they do every day. In this case, tariffs aimed in principle at China have provoked threats of retaliation from the Europeans and other American trading partners. But you also need to understand how a decision like this might work in the abnormal Trump era. A simple move like creating a tariff may be a piece of a much bigger strategy aimed at changing the way countries everywhere trade.
In today's issue, you'll get both levels of analysis. Abdallah Fayyad writes about how countries normally intervene to fight out trade disputes. And I write about what happens if we go beyond the normal, and start challenging the rules that usually regulate trade.
To access this story, become a member
Sign up for our brand-new membership program, The Masthead, and you'll not only receive exclusive content you can't find anywhere else—you'll also help fund a sustainable future for journalism.
We want to hear what you think about this article. Submit a letter to the editor or write to letters@theatlantic.com.
Matt Peterson
is the editor of The Masthead, the membership program at
The Atlantic
.