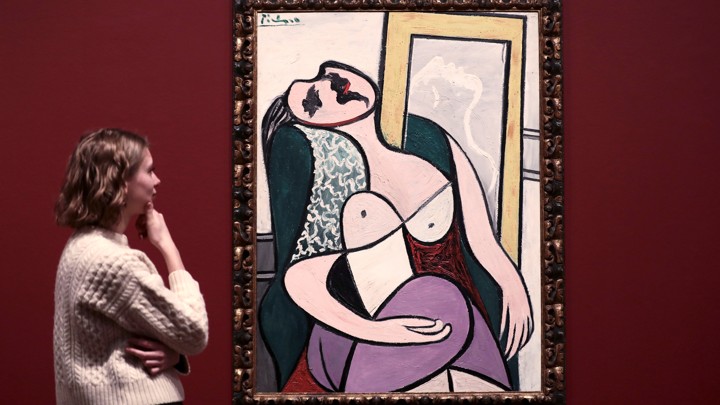 Visual art tells you what era it comes from. During different historical periods, certain styles, motifs, and color palettes, dominate—so even if experts don't know the artist and origin of a piece, they can often pin it to a particular moment in time. In today's issue, we focus on two very different schools of art that flourished in the early 20th century. An Atlantic video producer shows us how she created a 1930s-inspired animation, and Karen Yuan reports on how Picasso influenced the artistic landscape when his work first arrived in the United States. Finally, we'll leave you with a question: There are certain characteristics that allow us to date the art of the past, but will we continue to be able to date the art of the future?
To access this story, become a member
Sign up for our brand-new membership program, The Masthead, and you'll not only receive exclusive content you can't find anywhere else—you'll also help fund a sustainable future for journalism.
We want to hear what you think about this article. Submit a letter to the editor or write to letters@theatlantic.com.
Karen Yuan
is an assistant editor at
The Atlantic
.
Kriston Capps
is a staff writer for CityLab
covering housing, architecture, and politics. He previously worked as a senior editor for
Architect
magazine.