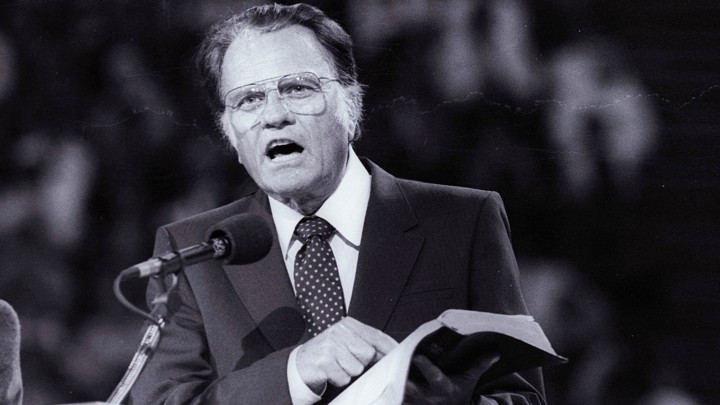 The modern evangelical movement has been tested, and it is failing. That's the message of Michael Gerson's new Atlantic cover story. In embracing President Donald Trump, Gerson says, evangelicals may have "lost their way," grasping for power, without a real sense of what makes them who they are.
While I read Gerson's story, Billy Graham was on my mind. His death last month, coming in the 50th anniversary year of Martin Luther King Jr.'s assassination, recalled another major test for the evangelical movement: its relationship with race and civil rights. Graham's complicated approach to civic life in some ways mirrors the challenges evangelicals face today as they navigate a difficult set of political circumstances. Today, I'll revisit that history, and, as a complement to Gerson's article, we'll provide a glossary to help you through the thorny terms that crop up when we talk about these issues.
To access this story, become a member
Sign up for our brand-new membership program, The Masthead, and you'll not only receive exclusive content you can't find anywhere else—you'll also help fund a sustainable future for journalism.
We want to hear what you think about this article. Submit a letter to the editor or write to letters@theatlantic.com.