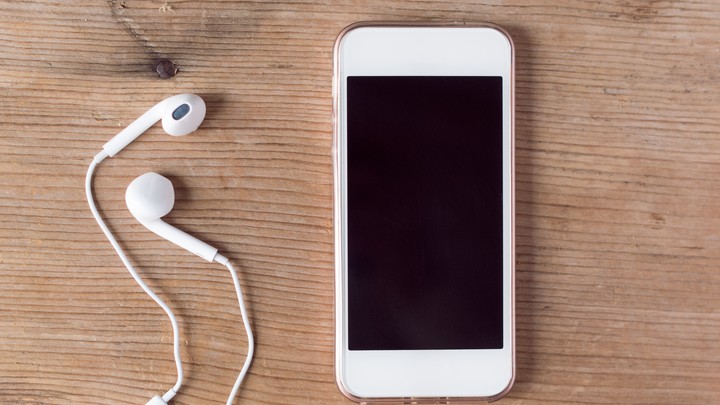 You've been waiting with bated breath, and it's finally here: ad-free versions of Atlantic podcasts. Masthead members can exclusively enjoy episodes of Radio Atlantic, The Atlantic Interview, and Crazy/Genius free of advertisements.
At the bottom of the page are the private links to our podcast feeds: the Atlantic podcasts, as well as our Masthead Briefings. In order to activate them, follow the directions below for your podcast app of choice. (If we're missing one, tell us!)
Apple Podcasts
If clicking the private link doesn't work, you might need to update your iOS software. But regardless, you can add a new podcast manually by following these steps:
Open your Podcasts app.
Click "Library" in the bottom toolbar.
Click "Edit" in the upper-right corner.
Click "Add a Podcast by URL."
Paste the below links.
Boom! Done.
Downcast
Hit "Add" on the bottom bar.
Tap "Add Podcast Manually."
In the "Feed" field, paste the URL given below of the RSS feed.
Hit "Subscribe" in the top right.
Overcast
Tap the + button in the top right.
Tap "Add URL" in the top right.
Paste the feed URL.
Hit "Done."
Pocket Casts
Paste the feed URL into the search bar and hit "Search." That was easy!
Stitcher
Unfortunately, you're out of luck — Stitcher doesn't support podcast links.
Spotify
Same deal — no luck.
Are we missing your personal podcast app? Email us and tell us.
---
Podcast Links
Radio Atlantic:
The Atlantic Interview:
Crazy/Genius:
Masthead Briefing​​:

http://feeds.soundcloud.com/users/soundcloud:users:396633834/sounds.rss
We want to hear what you think about this article. Submit a letter to the editor or write to letters@theatlantic.com.
Karen Yuan
is a former assistant editor at
The Atlantic
.