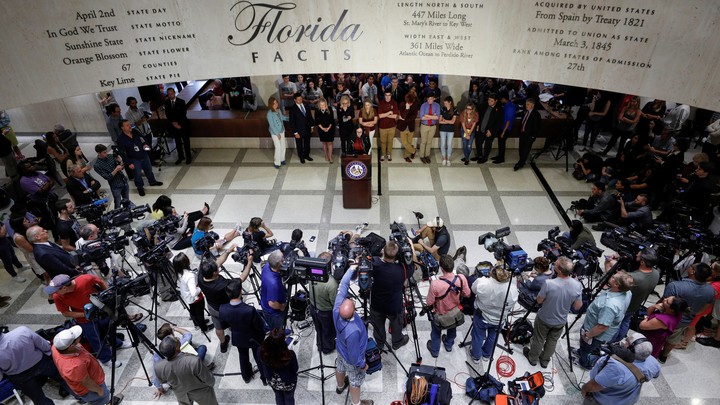 The Parkland shooting and the response are still front and center in the American news agenda. Yesterday, we brought you a historical perspective on gun violence. Today we want to point forward, with your help.
Because of the frequency of mass violence in the U.S., we've often asked, "What's different this time?" To answer that question, we're asking you to weigh in on the questions that you haven't seen asked yet. To kick off the process, Karen Yuan and I identified several of the perennial questions.
Share your ideas and questions in this Google Doc.
---
The Questions that Always Come Up After Mass Gun Violence
---
Other Frequently Asked Questions
---
Today's Wrap Up
Question of the day: We want your fresh eyes on these stories. What questions are journalists missing? Let us know in this Google Doc. We'll join you there with a few more of our own.

Our member survey: We're trying to get to know you better. Help us out and take our quick survey.

What's coming: Tomorrow, Annabelle Timsit recaps a big global story you might have missed: What's behind the Israeli prime minister's corruption allegations?
We want to hear what you think about this article. Submit a letter to the editor or write to letters@theatlantic.com.
Karen Yuan
is a former assistant editor at
The Atlantic
.