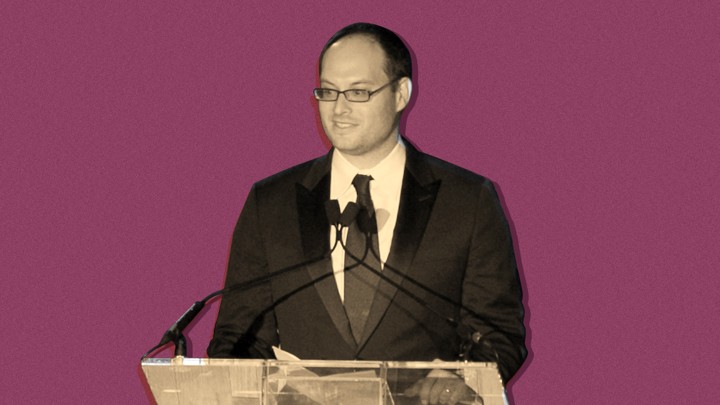 Below, Masthead members can read the transcript of the February 7, 2018, conversation with Atlantic national correspondent Franklin Foer. He discussed his March cover story, "The Plot Against America," and the evolution of corruption in Washington, D.C.
The recording is also available online, as a podcast, and as a downloadable transcipt. Eat your heart out.
---
A Conversation with Franklin Foer: The Transcript
Caroline Kitchener: Hey, everybody. I'm Caroline Kitchener, associate editor of The Masthead. We've got editor Matt Peterson on the line calling in from New York. Hey, Matt.
Matt Peterson: Hello.
Caroline Kitchener: Our guest, sitting here across from me in our studio is Franklin Foer. Frank is the national correspondent for The Atlantic. He is the former editor of The New Republic and the reason that we are all here today. He is the author of our March cover story. It's all about Paul Manafort, "The Plot Against America."
To access this story, become a member
Sign up for our brand-new membership program, The Masthead, and you'll not only receive exclusive content you can't find anywhere else—you'll also help fund a sustainable future for journalism.
We want to hear what you think about this article. Submit a letter to the editor or write to letters@theatlantic.com.
Karen Yuan
is an assistant editor at
The Atlantic
.