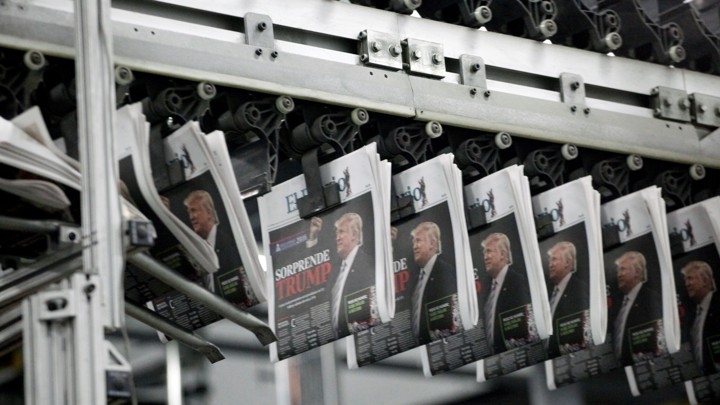 January 2017 was a doozy of a news month. Of the nearly 800 articles The Atlantic published, almost a third centered on President Donald Trump and his incoming administration. But plenty of other, less political, stories looked ahead at an uncertain year. Twelve months later, we're following up on the stories you might have missed during all that Trump coverage. Today's issue tackles superstars boycotting the Grammys, millennials opting not to run for public office, and flesh-eating worms taking over southern Florida. These are stories that left us hanging. It's now been twelve months—let's see how they played out.   
---
In Early 2017, the Grammys Were Headed for a Rough Year
What We Wrote One Year Ago: The Grammys were under fire for failing to properly recognize achievements in hip-hop, particularly by artists of color. Back in November 2016, Hip-hop artist Frank Ocean chose not to submit Blonde, an album widely considered one of the best of the year, to the Grammys. Ocean said the awards ceremony "doesn't seem to be representing very well for people who come from where I come from." Because of that apparent lack of representation, some of the biggest names in music—Drake, Justin Bieber, Kanye West—considered skipping the Grammys altogether.
To access this story, become a member
Sign up for our brand-new membership program, The Masthead, and you'll not only receive exclusive content you can't find anywhere else—you'll also help fund a sustainable future for journalism.
We want to hear what you think about this article. Submit a letter to the editor or write to letters@theatlantic.com.