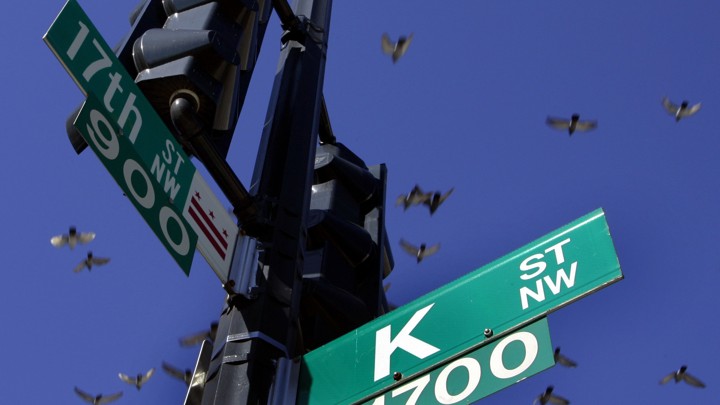 Paul Manafort has worked with a long roster of individuals during his career, including, but not limited to, Washington lobbyists, Middle Eastern arms dealers, and Ukrainian politicians. In The Atlantic's March cover story, Atlantic national correspondent Franklin Foer names a litany of characters in Manafort's career. In alphabetical order by last name, here is an introduction to some of the main figures in Manafort's world.
Neal Acker
An Alabama lawyer whom Paul Manafort had promised to support to replace his friend, Roger Stone, as the head of the Young Republicans in 1979. Manafort instead undermined Acker's campaign when Acker didn't comply with demands to swear loyalty to then-presidential candidate Ronald Reagan.
To access this story, become a member
Sign up for our brand-new membership program, The Masthead, and you'll not only receive exclusive content you can't find anywhere else—you'll also help fund a sustainable future for journalism.
We want to hear what you think about this article. Submit a letter to the editor or write to letters@theatlantic.com.
Karen Yuan
is an assistant editor at
The Atlantic
.