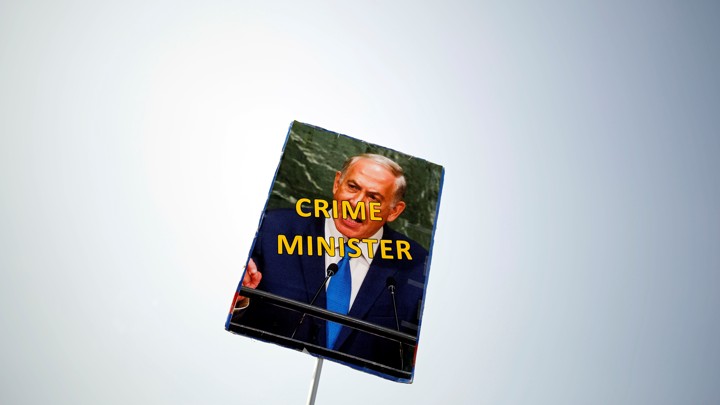 Our recent Masthead investigation into corruption focused on the United States, but Paul Manafort's case isn't the only corruption scandal rocking a nation at the moment. Israel's prime minister, Benjamin Netanyahu, is facing serious allegations of impropriety. If you don't follow Israeli politics, the scandal might seem obscure, but it threatens one of the most consequential premierships in that country's history. Here's Atlantic global writer Annabelle Timsit to bring you up to speed.
---
A Corruption Investigation into the Israeli Prime Minister Has Metastasized in the Last Weeks
Why should I care? If Netanyahu were to resign or be forced out, it would create a power vacuum at a particularly precarious time for the region. More on that below.
To access this story, become a member
Sign up for our brand-new membership program, The Masthead, and you'll not only receive exclusive content you can't find anywhere else—you'll also help fund a sustainable future for journalism.
We want to hear what you think about this article. Submit a letter to the editor or write to letters@theatlantic.com.