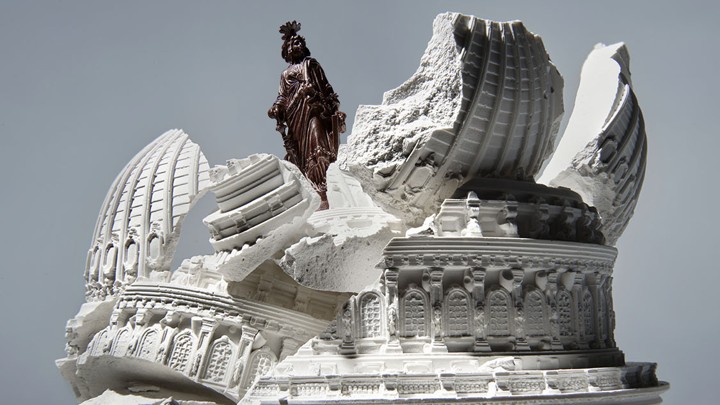 The cover story of the March Atlantic is titled "The Plot Against America." But the culture of lobbying and corruption that the story describes—with its tiny universe of players who schmooze with one another at lavish estates and make deals in D.C. restaurants—has vast consequences for ordinary people, not only in America, but across the world. Paul Manafort's work, for example, played a role in prolonging the civil war in Angola. The effects of that war—and Manafort's legacy—continue to be felt by Angolans decades later.
Angola was one of many countries that played host to hugely damaging proxy wars during the Cold War, as America, the Soviet Union, and their allies intervened in conflicts around the world to serve their own opposing aims. Angola's brush with the Cold War began after Portugal suddenly granted its southern African colony independence in 1975. The Marxist-Leninist MPLA party retained control of the capital, Luanda—and the country's oil industry—and drew support from other Communist states, while the U.S. backed a rebel force called UNITA.
To access this story, become a member
Sign up for our brand-new membership program, The Masthead, and you'll not only receive exclusive content you can't find anywhere else—you'll also help fund a sustainable future for journalism.
We want to hear what you think about this article. Submit a letter to the editor or write to letters@theatlantic.com.
Matt Peterson
is the editor of The Masthead, the membership program at
The Atlantic
.