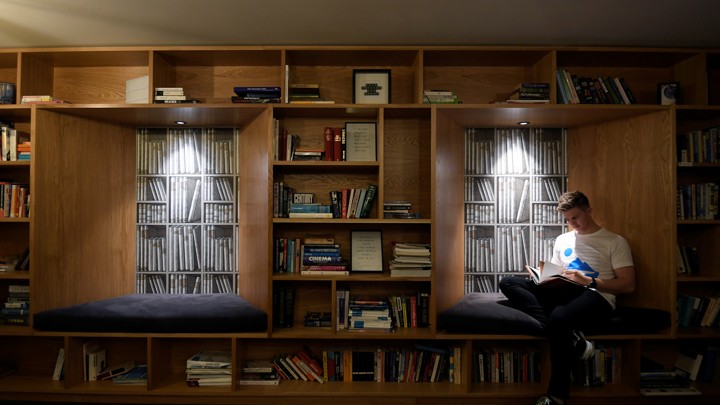 During our conversation last week, Ta-Nehisi Coates offered a maxim for historical fiction: "You can't violate the spirit of Lincoln." In other words, it's fine that Steven Spielberg's film Lincoln included a few lines that the president never said, because it otherwise remained true to the spirit of the era. How do writers of historical fiction manage to walk that line and avoid violating the spirit of Lincoln, so to speak? And why does it matter? I spoke with a few of them to find out.
---
Finding Truth in Historical Fiction
There's a difference between history and the past, said the historian Robert Lacey, who consults for the Netflix period drama The Crown. He defines history as an interpretation of the past based on available facts. But that interpretation is not the only—or even sometimes the best—way to understand the past. Historical fiction, he said, can take us a step further than the available record: "It's imagination inspired by the past." Historians sift through bits and pieces of evidence to build an interpretation; historical fiction fills in the space around those bits and pieces.
To access this story, become a member
Sign up for our brand-new membership program, The Masthead, and you'll not only receive exclusive content you can't find anywhere else—you'll also help fund a sustainable future for journalism.
We want to hear what you think about this article. Submit a letter to the editor or write to letters@theatlantic.com.
Karen Yuan
is an assistant editor at
The Atlantic
.