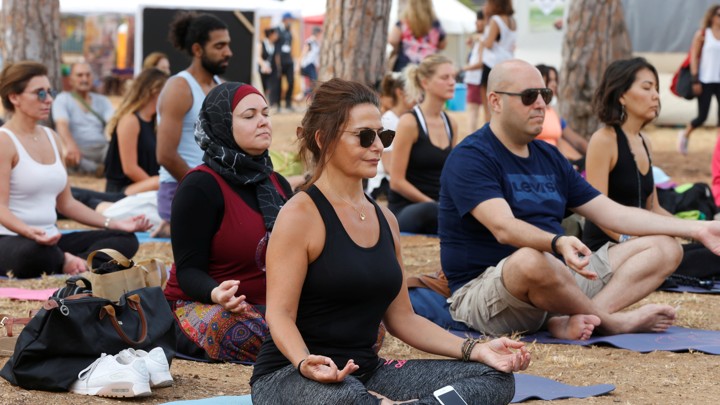 A growing contingent of Americans—particularly young Americans—identify as "spiritual but not religious." Masthead member Joy wanted to understand why. On our call with Emma Green, The Atlantic's religion writer, Joy asked, "What are they looking for?" Because the term "spiritual" can be interpreted in so many different ways, it's a tough question to answer. I talked to people who have spent a lot of time mulling it over, and came away with some important context for the major shift happening in American faith.
(If you missed our call with Emma Green, you can find the transcript and recording here.)
---
Americans Who Want Faith, Not a Church
Kern Beare, a Masthead member from Mountain View, California, believes in God and studies the teachings of Jesus. But does he identify with a particular religion? "Never," he told me. The structure and rigidity of a church, Beare believes, is antithetical to everything Jesus represents. Instead of attending services, he meditates every morning.
To access this story, become a member
Sign up for our brand-new membership program, The Masthead, and you'll not only receive exclusive content you can't find anywhere else—you'll also help fund a sustainable future for journalism.
We want to hear what you think about this article. Submit a letter to the editor or write to letters@theatlantic.com.