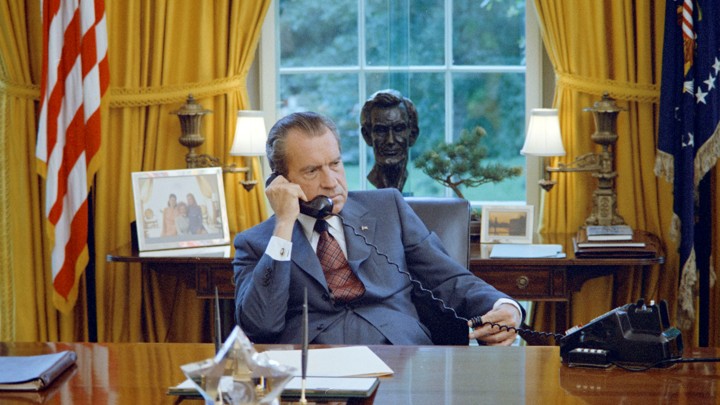 Masthead members often tell us they value historical context, particularly into moments of American political history that shed light on what may otherwise feel like unprecedented upheaval. We recently covered the Watergate prosecution from that perspective. Returning to that era, today's issue dives into The Atlantic's archives to recapture the spirit of a time when President Richard Nixon was warring with the press. The echoes of future presidents' experiences—including today's—are unmistakable. Here's archives editor Annika Neklason with the story.  
---
The Film The Post Bridges Two Eras of Presidential Hostility to Journalism
Nixon is much on the mind these days. Steven Spielberg's The Post recalls a pivotal episode from his presidency that feels, to borrow Christopher Orr's phrase, "so on the nose for the political moment." The film covers the Washington Post's role in the 1971 publication of the classified "Pentagon Papers," which revealed that presidents from Harry Truman to Lyndon Johnson had lied to the public about the Vietnam War.
To access this story, become a member
Sign up for our brand-new membership program, The Masthead, and you'll not only receive exclusive content you can't find anywhere else—you'll also help fund a sustainable future for journalism.
We want to hear what you think about this article. Submit a letter to the editor or write to letters@theatlantic.com.
Matt Peterson
is the editor of The Masthead, the membership program at
The Atlantic
.