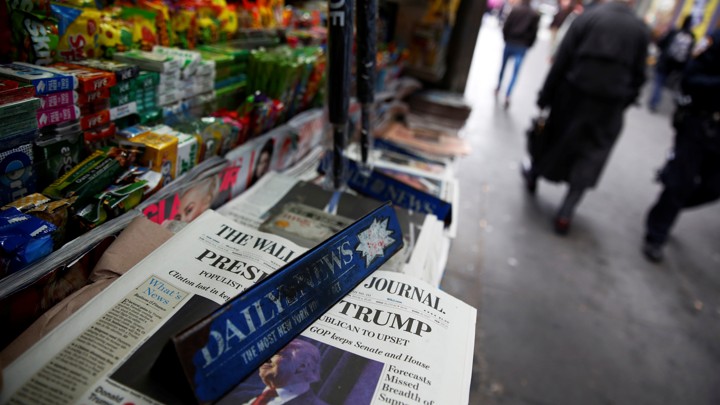 Next week, Donald Trump has promised to announce the results of his first-annual "Fake News Awards." While we wait, it's worth taking a look back at the long-running struggle between media and the truth. That history might surprise you. In today's issue, The Masthead's new fellow, Karen Yuan, reports that fake news is as old as journalism. What's new is an interest in the truth. Here's Karen.
---
America's Interest in Real News is Relatively Novel
Fake news is old news in America—it's been part of news traditions since the political propaganda created during the American Revolution. "Fake news has existed as long as American journalism has been around," said Jacob Soll, a professor of history at University of Southern California, who described a world history of fake news in an article for Politico. "It's the rise of objective news that is something different. The idea of objective journalism only really came about in the early 20th century."
To access this story, become a member
Sign up for our brand-new membership program, The Masthead, and you'll not only receive exclusive content you can't find anywhere else—you'll also help fund a sustainable future for journalism.
We want to hear what you think about this article. Submit a letter to the editor or write to letters@theatlantic.com.
Karen Yuan
is an assistant editor at
The Atlantic
.
Matt Peterson
is the editor of The Masthead, the membership program at
The Atlantic
.