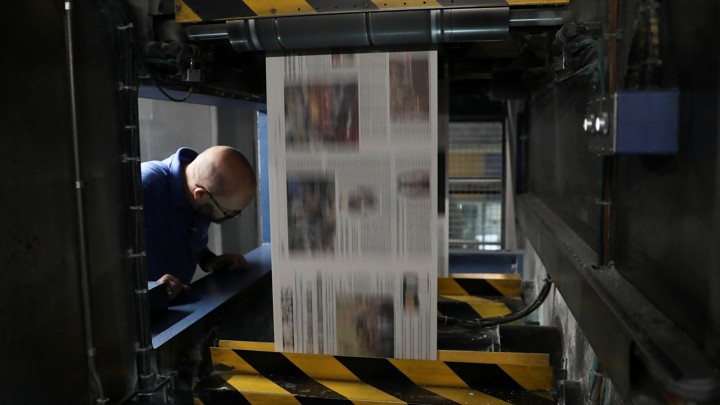 If there is one thing you've told us consistently, it's that you have too much to read and not enough time to read it. The Atlantic published a lot of stories two weeks ago—you probably read some of them—but, at the time, it was hard to know which ones would come and go quickly, and which would remain significant over time. Today, we come to you with a solution. I asked our editors to reflect on those "old" stories. With the benefit of hindsight, I asked, which piece in each section has proved the most important? Together, we developed a reading list, exclusively for Masthead members: the Atlantic articles our editors don't want you to miss.
---
Masthead Book Club with David Frum
Before we get into our main story, a special announcement! Our second Masthead Book Club selection is Trumpocracy: The Corruption of the American Republic by Atlantic senior editor David Frum. Picking up where David's January 2017 cover story left off, Trumpocracy is a close analysis of President Trump's first year in office and his impact on American institutions. I'll be reading the book with you, posting comments and discussion questions in our Facebook group along the way. Mark your calendars for Monday, February 12 at 1 p.m. EST—that's when we'll be talking to David about the book. Register for the call here.
To access this story, become a member
Sign up for our brand-new membership program, The Masthead, and you'll not only receive exclusive content you can't find anywhere else—you'll also help fund a sustainable future for journalism.
We want to hear what you think about this article. Submit a letter to the editor or write to letters@theatlantic.com.