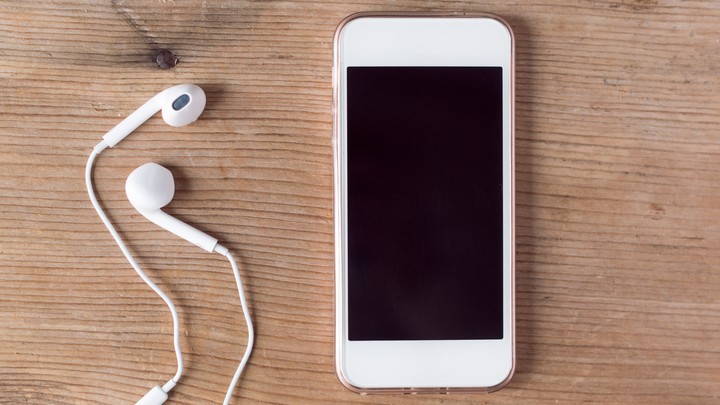 We want to make listening to our conversations with Ta-Nehisi Coates, David Frum and Caitlin Flanagan as simple as possible, so we've built a feed that sends each interview to your podcast app of choice, automatically.
For most of you on mobile phones,  that should be as simple a clicking on this link: http://feeds.soundcloud.com/users/soundcloud:users:396633834/sounds.rss
On iPhones, you'll likely get a prompt asking if you'd like to open the link in News. Click "yes," and it'll redirect you to your Podcasts app and prompt you to download a new podcast via link. Click OK, and you're done.
Apple Podcasts
If clicking the link above doesn't work, you might need to update your iOS software. But regardless, you can add a new podcast manually by following these steps:
Open your Podcasts app.
Click "Library" in the bottom toolbar.
Click "Edit" in the upper-right corner.
Click "Add a Podcast by URL."
Paste the above link (here it is again: http://feeds.soundcloud.com/users/soundcloud:users:396633834/sounds.rss).
Boom! Done.
Downcast
Hit "Add" on the bottom bar.
Tap "Add Podcast Manually."
In the "Feed" field, paste the URL given above of the RSS feed.
Hit "Subscribe" in the top right.
Overcast
Tap the + button in the top right.
Tap "Add URL" in the top right.
Paste the feed URL.
Hit "Done."
Pocket Casts
Paste the feed URL into the search bar and hit "Search." That was easy!
Stitcher
Unfortunately, you're out of luck — Stitcher doesn't support podcast links.
Spotify
Same deal — no luck.
Are we missing your personal podcast app? Email us and tell us.
We want to hear what you think about this article. Submit a letter to the editor or write to letters@theatlantic.com.
Andrew McGill
is a former senior product manager at
The Atlantic
.