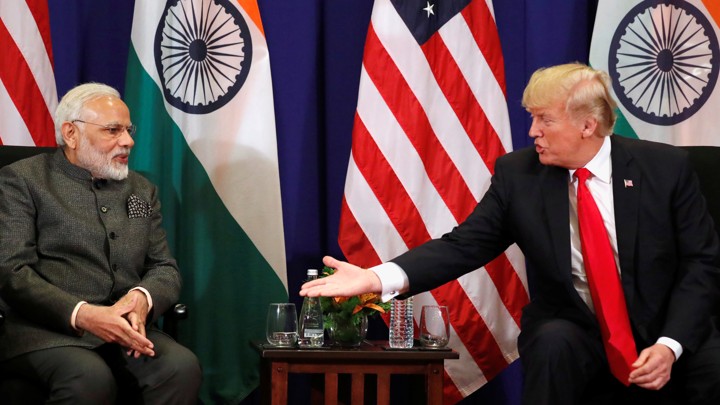 Happy New Year, Masthead members. Let's pick up the conversation where we left off: On the question of how the divisive politics that frustrate so many people came to be. Last month, a political scientist told Abdallah Fayyad that, to persuade people to vote their way, savvy politicians can "manipulate the salience of a divisive issue." But how does that work? How do voters come to care about the issues they care about? To find out, Abdallah called up a leading researcher on the idea of political salience. Here's his report.
---
What Drives Political Divides
The U.S. has seen a rebirth of identity politics under President Donald Trump, but it's hardly the only place where politicians emphasize differences over commonalities. In recent years, Indian politicians from Prime Minister Narendra Modi's party have exacerbated the tensions between Hindus and Muslims. They have called for Muslims to convert to Hinduism, discouraged interfaith marriages, and demanded that Muslims sing the national anthem to prove their love of country. Politicians have often tried to mobilize voters by capitalizing on cultural, ethnic, or religious differences. But how do these divides become prominent in the first place, and what makes exploiting them so effective?
To access this story, become a member
Sign up for our brand-new membership program, The Masthead, and you'll not only receive exclusive content you can't find anywhere else—you'll also help fund a sustainable future for journalism.
We want to hear what you think about this article. Submit a letter to the editor or write to letters@theatlantic.com.
Matt Peterson
is the editor of The Masthead, the membership program at
The Atlantic
.