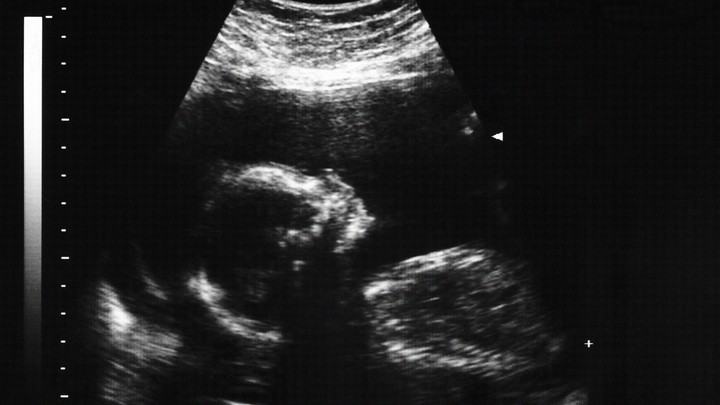 When the Supreme Court legalized abortion in 1973, it restricted the procedure in a few key ways. Most notably, states were allowed to place limits on abortion in the third trimester of the pregnancy. The court updated that provision in 1992, allowing state restrictions after fetal viability, or the date after which a fetus could hypothetically survive on its own. The problem is, thanks to modern technology, that date keeps changing. Masthead member Ed asked us to shed more light on the relationship between technology, law, and morality. "What happens as science inevitably marches on, and the point of viability gets earlier and earlier? How does that reframe the abortion debate?" To answer Ed's question, I asked an ethicist, a doctor, and a developmental biologist to weigh in.
---
The Age of Viability Probably Won't Continue to Change    
A doctor explains why the pace of technological change may not matter anymore.
Most elective terminations occur before the point of viability, currently interpreted as around 23 to 24 weeks of gestation. When later abortions occur, it's often because of a newly-discovered fetal anomaly that would either kill the child or lead to a very compromised quality of life. Some of these anomalies are discoverable only at 20 to 22 weeks with an ultrasound, and the testing and counseling often add another week or two.
Anti-abortion activists have recently claimed that the fetus perceives pain at 20 weeks, as an additional argument against late pregnancy terminations. It's very unlikely that they're right. If the fetus can feel pain, that threshold is somewhere between 24 and 30 weeks, since it requires the development of the fetal brain cortex and its connections to the rest of the body.
Over the past twenty years, the time of viability has decreased approximately four weeks. It is not expected to drop significantly in the foreseeable future, since the first challenge of viability is associated with the development of the lungs. Lungs aren't used by the fetus, which receives oxygen from the mother via the placenta. But as soon as the umbilical cord is cut, the lungs must be functional. The development of lung cells occurs from 16 to 24 weeks, and even if a baby is born at 24 weeks, intense medical intervention is usually required to make the lungs function properly. Thus, current medical technology isn't likely to change the age of fetal viability much more. Further medical treatments might lower the age of viability to 23 or even 22 weeks, but it is unlikely to go much lower, since there are multiple other risks to premature births besides lungs at these early gestational ages.
—Anne Raunio, retired OB-GYN
---
Maybe Viability is the Wrong Question
An ethicist argues that we need new terminology in our moral debate.
For many, the abortion debate boils down to a choice between religion and reason. Religious people oppose abortion because they believe that the newone (my hopefully less ideologically loaded term for the fetus/unborn child) is a human being. Human beings are made in the image of God, and therefore deserve protection at any stage of the life cycle. Purportedly, secular people defend the right to abortion because their views are informed by science. And science tells us that the newone becomes independent at a certain stage in pregnancy.
The problem is that, when you accept those terms and conditions, you assume that adopting viability as the cut-off point for abortion is, in itself, at once scientific, obvious, and morally significant. Today, technological advancements may well make it more difficult to discern just where the viability standard lies, but there is a more basic question. Can viability bear the weight we place upon it? Does it track with the reality of pregnancy and birth as we typically experience it?  
I don't think it does. Human beings enter the world in a state of radical dependency. We do not arrive in the world like the Greek gods—fully formed, instantly recognizable, immediately adult.  Even after birth, let alone at 24 weeks, we are radically insufficient and cannot live unaided. The achievement of autonomy in the opening act of a human's life is chimerical.
We are faced with two options. Either we declare a cut-off point when human beings really become independent, autonomous, and able to fend for themselves—which I would put at seven or eight years old. Or, finding infanticide unpalatable, as I do, we commit to protecting the human rights of all human beings whose lives are radically dependent on us.
—James Mumford, Affiliate Fellow, Institute for Advanced Studies in Culture, University of Virginia
---
When Does Personhood Actually Begin?
A developmental biologist walks us through a variety of scientific theories.
I worry about the premise that our notion of personhood depends on the viability of the fetus. If it did, the definition of a person would depend on the quality of the nearest hospital.  
There is no consensus among scientists as to when "personhood" begins. Some claim it would be at fertilization, when we receive our new set of genes. Many embryologists, however, have argued that since identical twins are considered separate persons and that such twins have identical genomes (they were formed by the splitting of a single embryo), that "personhood" can't be prior to day 14, the time when the embryo can no longer form twins and therefore has become an individual. At 14 days after fertilization, the embryo undergoes a process called gastrulation, where its cells become committed to certain fates.
Other biologists, especially those who study the nervous system, use the human-specific electroencephalogram (EEG) pattern as a marker of "personhood." If we are willing to say that the loss of the EEG pattern (better known as flatlining) is equivalent to the loss of "personhood" (they can no longer vote or get inheritance, for instance), why not say that the acquisition of the EEG pattern is the acquisition of "personhood?" This occurs around 24 to 28 weeks, around the time when the fetus becomes potentially viable if born. Still other embryologists use the perinatal period or birth as the time of biological "personhood." During delivery, the fetus acquires the symbionts that will help complete its development (especially of the gut and immune system), and the first breath changes the anatomy of the heart. For example, the lungs begin to oxygenate the blood. Here, the cutting of the cord makes one a person. Other scientists consider the entire problem to be outside the realm of science, since "personhood" is a social, not a biological concept.
—Scott Gilbert, professor emeritus of developmental biology at Swarthmore
---
A Few More Perspectives
These viewpoints inevitably won't capture the entire range of beliefs about abortion. If you're interested in going deeper, here are a few more jumping-off points from The Atlantic's history.
Katha Pollitt, "Abortion in American History," May 1997. "The debate over legal abortion is curiously abstract: We might be discussing brain transplants," writes Pollitt. "But what about abortion as a real-life social practice?" Pollitt reviews the work on that real-life practice through decades of American history.

Mrs. X, "One Woman's Abortion," August 1965. From a period when the practice was illegal, an anonymous woman details, in practical steps, what it takes to get an abortion.

"Personal Stories of Abortion Made Public," February 2016. Emma Green wrote about a Supreme Court case in which a group of lawyers described their personal experiences with abortion. In response, Chris Bodenner collected dozens of Atlantic readers' own experiences in this series of notes.   
---
Today's Wrap Up
Question of the day: Have other questions you'd like us to pose to a panel of experts? Send them to me by replying to this email.

Your feedback: Take a few seconds, let us know how we're doing. How did you like this issue of The Masthead?

What's coming: Tomorrow Matt Peterson sets us up for next week's members-only conversation with Ta-Nehisi Coates. Register for the call here.
We want to hear what you think about this article. Submit a letter to the editor or write to letters@theatlantic.com.