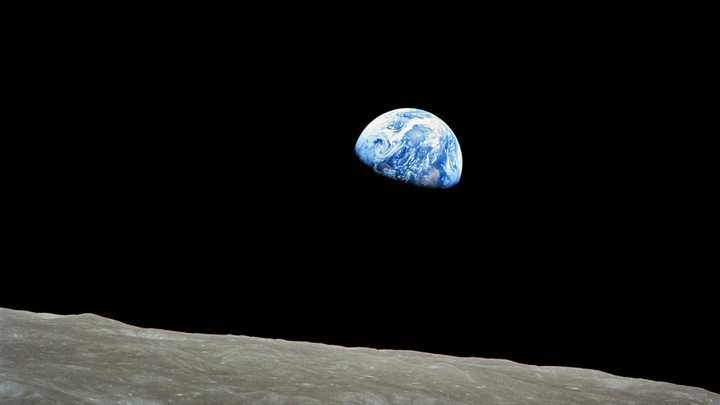 Karen here, the new fellow at The Masthead. When we asked you for your memories of 1968, nearly 100 rich and thoughtful stories poured into our inboxes. You told us about your experiences in high schools, universities, and military hospitals. I followed up with a few members who experienced the year from different vantage points, at different ages. Together, their stories provide color and texture to what it was like to grow up in one of the most tumultuous years of the 20th century.
---
What Was on Your Mind in 1968?
Our members, whether they were in middle school in New York or law school in North Carolina, shared similar anxieties and hopes. Everyone I spoke with named the Vietnam War as a permanent, haunting presence on their television screens. They were shaken by the assassination of Martin Luther King, Jr. They were filled with wonder at the first manned mission around the moon.
12 Years Old
In 1968, 12-year-old Barb was getting up on a school day when her younger brother told her that Martin Luther King, Jr. had been assassinated. "I woke up to that," she said. Her family had just moved to Rochester, New York, where she was starting at a new school. She was young for her grade and didn't have a lot of friends. "And then there was all this stuff going on in the world," she said. "I didn't know how to evaluate the Vietnam War. But anyone could see there were the MLK riots, the assassinations, all that hoopla around the Democratic National Convention … I just didn't know what to think as a 12-year-old."
She worried whether the country could survive her childhood. "I was wondering what the country would be like when I became an adult. It seemed like everything I could count on to hold the country together was all up for grabs." History didn't show any precedent for what she was seeing.
One night, later that year, she watched Walter Cronkite tell the nation he would be reporting "an hour of mostly good news." The ensuing broadcast showed Apollo 8 circling the moon, with the astronaut Frank Borman reading from the Book of Genesis. "It was a wonderful sense of something bigger than us. That somehow was very comforting after that year."
17 Years Old
As a high school junior in Concord, California, Barrett listened to a lot of folk music: Bob Dylan, Pete Seeger, and Simon & Garfunkel. High school was lively. "We were increasingly aware of our voice and our rights," he told me. "We staged a boycott of the school cafeteria when the school tried to divide us into two lunch hours." Students waged a campaign to allow female students to wear pants to school. "There was a rising social consciousness and sense of our own power as students."
Barrett and his friends thought deeply about justice. As their older classmates got drafted, the Vietnam War became more and more personal. As a leader committed to social change, King was their hero. When they heard the presidential candidate Eugene McCarthy was going to land at a local airfield, they decided to cut class to hear his campaign speech. The teachers turned a blind eye. But in the end, it was anticlimactic. "I don't recall what he had to say—what I do recall is it being extremely difficult to hear him on the tarmac. I think I returned to school a bit disappointed."
When King died, Barrett said he was  "grief-stricken." The 17-year-old began doubting the future. "His death struck me as a harbinger of bad things. It made me wonder if his vision would survive."
21 Years Old
As a newly-married college student, Richard was classified as 1-A —ready for military service upon graduation, or, in his words, "available for harvest." He had to decide whether to enter graduate school with the uncertainty of the draft hanging over him. In the meantime, he remembers witnessing on TV the chaos at the Democratic National Convention. "It was clear that the Democratic Party was broken," he said.
He decided to volunteer for officer status. He scored well on the tests he took with the Air Force and the Navy—but one sergeant told him that, because his family had moved around so much, he wasn't likely to get security clearance. The Air Force and Navy never followed up.

The pending process took long enough for him to end up, in 1969, entering the draft lottery that was based on birthdays. "If I had waited another 20 minutes to be born, I would have been in the group certain to be called," he said. But he drew a high lottery number and received the 1-H classification, meaning he wouldn't be selected for service.
"There's nothing special about my story. Every one of the leading Boomer boy-men had a unique experience with the possibility of the draft," Richard said.
22 Years Old
Newly married, with a baby at home, Rachel was in her second year of college. Between the baby and papers for school, she enjoyed going to the movies: Her favorite of the year was a "chemically enhanced" double feature of 2001: A Space Odyssey and Barbarella.
When her husband, who was in the army, wasn't sent to Vietnam for his final assignment, they cried with relief. They had plans to move to Israel in December, after his discharge. "The Vietnam War loomed over our lives like a big dark cloud, endless and pointless," she said.
That spring, they drove from New Mexico to New York, going miles out of their way to avoid cities set on fire after King's assassination. Then summer came, and disillusionment. As Rachel watched the brutalization of protesters at the Democratic National Convention on television, she was terrified. "Suddenly I didn't recognize my country and I was afraid for our future. Our plans to go to Israel were already made before the DNC took place, but it confirmed to us that we had made the right decision." Years later, she would come back to the States. "Although my idealism was pretty severely dented that year, my passion for justice remains as strong as ever," she told me. "I think that is what I took away from 1968."
24 Years Old
When Hugh learned that he'd passed the bar in North Carolina, he knew he wouldn't need to go to Vietnam. Instead, he was accepted into the Navy's JAG program, which enabled law students like him to commission in the Navy Reserve.
It was "a year marked by both triumph and tragedy," he said. Though the triumphs were personal, the tragedies weren't. On television, he watched back-to-back coverage of the Tet Offensive, the assassinations of King and Robert Kennedy, and the tumultuous presidential election. "The world truly seemed to be in chaos, and we had no idea what lay ahead … I sensed that somehow we were living through a period of seminal and lasting change."
But of all his memories of 1968, he remembers the Apollo 8 mission most vividly. Prior to working on active duty, he worked at a newspaper that had been covering the upcoming mission for a while. Around six o'clock on a morning in December, he heard about it on the radio. "It was a heartening, uplifting kind of moment. Maybe because so much had been going wrong," he said. "It felt good and it felt right."
Listen to the Apollo 8 reading here.
---
A Few More Perspectives
There's no singular representation of what life was like in 1968 America. If you're interested in reading more, here are some more stories from The Atlantic.
---
Today's Wrap Up
Question of the Day: What are the memories that define your time in high school or university? Reply to this email to share with us.

Your Feedback: How did you like today's email? Let us know.

What's Coming: On Monday, Matt Peterson distills the thoughtful questions members have written in our Google Doc for our upcoming conversation with Ta-Nehisi Coates.
We want to hear what you think about this article. Submit a letter to the editor or write to letters@theatlantic.com.
Karen Yuan
is a former assistant editor at
The Atlantic
.