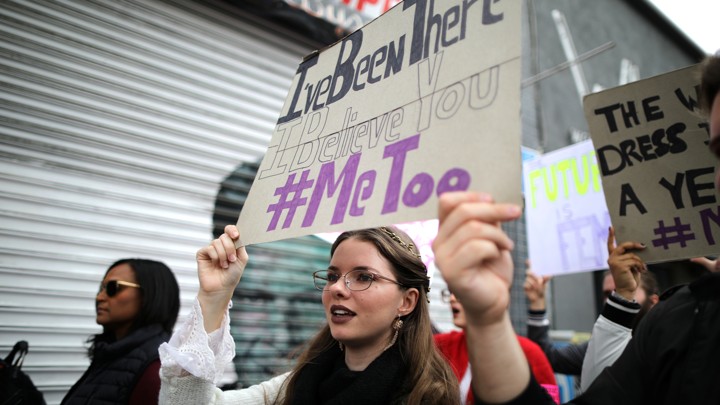 How does a society deal with what #MeToo has revealed? There are more cases of workplace sexual harassment and abuse than any criminal justice system can deal with adequately, and in the U.S., the law has let a lot of victims down. Not every abuse merits prosecution, either. On our recent Masthead conference call with Megan Garber, a member, Rachel, suggested the U.S. could take inspiration from truth and reconciliation commissions abroad. The director and actor Jodie Foster suggested a similar idea on "CBS This Morning" recently. In today's issue, I'll look at what experiences with truth commissions can teach Americans about how to process the reckoning with sexual harassment and abuse.
---
Truth Commissions Can Help Societies Heal
To access this story, become a member
Sign up for our brand-new membership program, The Masthead, and you'll not only receive exclusive content you can't find anywhere else—you'll also help fund a sustainable future for journalism.
We want to hear what you think about this article. Submit a letter to the editor or write to letters@theatlantic.com.
Matt Peterson
is the editor of The Masthead, the membership program at
The Atlantic
.