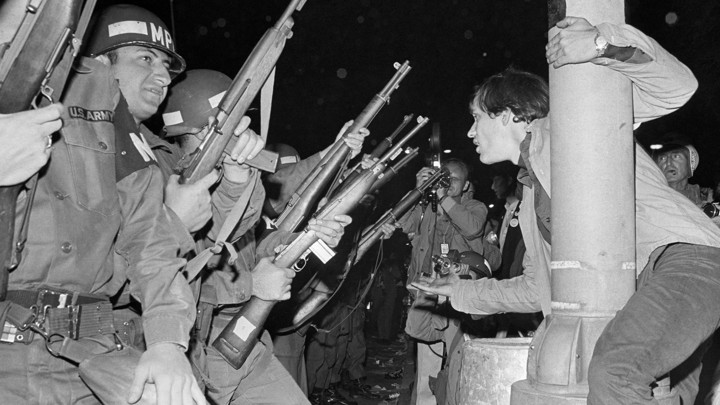 Fifty years later, the aftermath of the tumultuous events of 1968 is still being felt throughout American politics and culture. From the Vietnam War to Nixon's presidential win, here is a brief timeline of the events of 1968:
January 30—The Tet Offensive
The surprise Tet Offensive is launched by the North Vietnamese against the United States and its allies. As one of the largest military campaigns in the Vietnam War, it stuns the American public and support for the war declines.
U.S. troops kill hundreds of Vietnamese civilians. The incident incurs outrage one year later when the journalist Seymour Hersh breaks the story of the episode.
March 31—LBJ Announces He Won't Seek Reelection
To access this story, become a member
Sign up for our brand-new membership program, The Masthead, and you'll not only receive exclusive content you can't find anywhere else—you'll also help fund a sustainable future for journalism.
We want to hear what you think about this article. Submit a letter to the editor or write to letters@theatlantic.com.
Karen Yuan
is an assistant editor at
The Atlantic
.