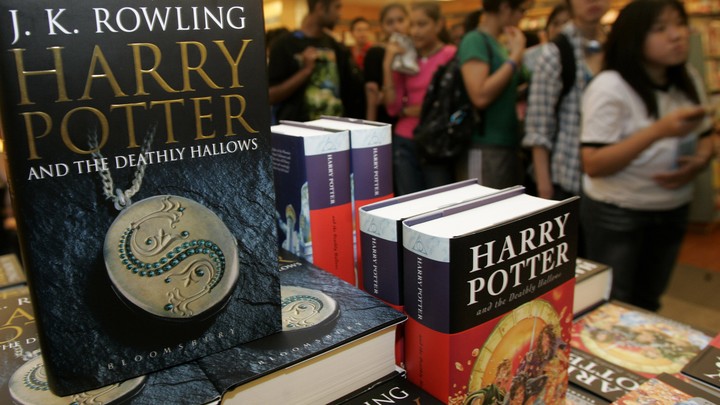 John Green writes "YA," or young-adult fiction. We chose his new book, Turtles All the Way Down, as our first Masthead Book Club pick even though most Masthead members aren't young adults. Although she's only 16, I found Green's main character, Aza, extremely compelling (it seems like a lot of you did, too). Today, I'll look into why adults enjoy books about children and teenagers. Then we'll hear from Green on one of our recurring themes: the stigma surrounding mental illness.

Before we get into it, don't forget to register for Monday's conference call with Megan Garber. It'll be at 1 p.m. on December 4. She and Matt Peterson will be talking about the sexual harassment stories that have come to light since the Harvey Weinstein scandal broke. RSVP here.

WHY DO SO MANY ADULTS READ BOOKS ABOUT TEENS?
Young-adult literature typically centers on teenagers. But while the publishing industry markets these books primarily to young adults, that's not always who reads them. Approximately 55 percent of today's YA readers are adults. To find out why, I consulted the president of a young-adult publishing imprint, a professor of young-adult literature, a few Masthead members who love YA, and Green himself. Here's what they said.
These books are about coming of age, and we're still coming of age. "What all these YA novels share is a universal coming of age experience," Jennifer Loja, president of Penguin Young Readers, wrote to me in an email. The bildungsroman—the original term for a coming-of-age story—dates back to 17th century Germany, when Johann Wolfgang Goethe and his contemporaries began writing stories about young protagonists, progressing on a journey toward maturity. "To come of age is perhaps the most common ground there could be among readers," said Virginia Zimmerman, professor of English literature at Bucknell University. "Adults recognize it as something they've been through, but they also recognize it as something of a fantasy. It suggests some sort of stable existence. And as adults, we know that we continue to change, continue to come of age."

The intensity of the first time. Green said teenage characters give him an opportunity to articulate a completely different kind of emotion. "Teenagers have a reputation for being jaded and cynical, but in fact I find them wondrously lacking in cynicism and wondrously earnest in their un-ironized emotional experience." A lot of that stems, he said, from experiencing everything for the first time. Your first kiss, your first slow dance, your first time driving a car, your first failure. "The first time has an intensity to it that the second time just doesn't have."

It's not about the escape. In the world of young-adult academia, Zimmerman says professors often argue that adults read YA fiction to escape. That's probably because so much of young-adult literature overlaps with genre fiction—plot-driven books that fall into one specific genre, like fantasy, romance, or sci-fi. But Zimmerman doesn't buy that argument. "The YA books that have been popular with adults are dark and serious and hard," she said. "People might to go to YA literature to sink into a reality different than their own, but I think they sink into that reality to encounter feelings, challenges, and relationships they recognize from their own lives." That rang true for Masthead member Pamela. The Hate U Give by Angie Thomas, a highly-acclaimed book that tackles race and police brutality through the eyes of 16-year-old Starr Carter, was one of her favorite books of the year. Masthead member Craig says these books teach him what it's like to be a young person today. "YA is just another portal into another aspect of our world."

They're good, and they're being recognized. "A good story is a good story," Pamela said, "regardless of the intended audience." Zimmerman agreed. "There are so many more exciting YA books with diverse protagonists now than there used to be," she said. When I asked her how the genre had changed since she started studying it 12 years ago, she said the books had just gotten better. That's likely because, while much of the book industry has suffered, the genre is one of the few that remains profitable. "The New York Times now has a dedicated YA bestsellers list," wrote Loja, who leads one of the country's largest young-adult publishing imprints. "YA franchises are being adapted for film and are perfect for streaming. And we've seen a steep increase in the number of YA submissions and YA publications, year after year."

"It all goes back to Harry Potter—because that was popular across the board with every kind of reader you can think of," Zimmerman said. "There are a lot of people who, before Harry Potter, simply never would have considered reading a book written for children." In the United Kingdom, the Harry Potter books were published with two different covers: one for adults, one for kids. That way, Zimmerman said, adults would feel less self-conscious about their reading choices. When it comes to adults reading YA books, Masthead member Bill aptly noted, "Having a wand and an owl helps."

"LANGUAGE ALWAYS COMES UP SHORT IN THE FACE OF PAIN"
On Monday, Masthead members participated in an exclusive conference call with author John Green. You can listen to the call and read the transcript here.
Aza Holmes, the protagonist in Turtles All the Way Down, has severe anxiety and obsessive compulsive disorder. Throughout the book, she wrestles with what she calls "thought spirals," episodes when destructive thoughts swirl around, one after another, and she can't get out of her head. Green chose to write about these experiences, he told us on Monday, because they mirror his own. "When I get into these thought spirals, it's not that I can't get out of them for a while," Green said. "It's that it feels like I can't get out of it ever, because this thing is going to tighten forever until I die, until it kills me. It's really scary."
Both for Green and his characters, one core difficulty of the experience of mental illness is articulating it. Throughout the book, Aza struggles to explain her internal experience to the people around her.  "Language always comes up short in the face of pain," Green said. "I think that's part of what makes pain so isolating." Instead of directly describing what she's going through, Aza opts for the "thought spiral" metaphor. That resonated with Masthead member Jason, who has anxiety and depression. When Jason asked Green to elaborate on how he came up with the metaphor, Green said it was inspired by a painting by Raymond Pettibon. "When I saw the painting, I just thought, 'Yeah, that's it, that's it. That's what it feels like.'"
In the book, the people around Aza—her mom, her best friend, the guy she likes—react to her illness in different ways: One tries to fix it; one is brutally honest; and one just (mostly) rolls with it. Green wanted to convey how difficult it is for people to watch someone they love battle mental illness and "not be able to take that pain away, not really know how to respond to it, even." As for himself, Green said he wants people to bear with him. "The most effective people are the people who... reassure me that even though it is difficult to live with this and to love someone who is living with this, there are also a lot of things about caring for me that are very rewarding." Be patient, he says, and let your loved one know that "there's going to be an other side to this."

TODAY'S WRAP UP
Question of the day: We're starting to think about books for our second Masthead Book Club. What should we read together?

Your feedback: The first thing we do every morning is check our survey results. Tell us how we're doing—we're listening.

What's coming: Next week we'll hear from a Masthead member who has been a victim of cyberharassment.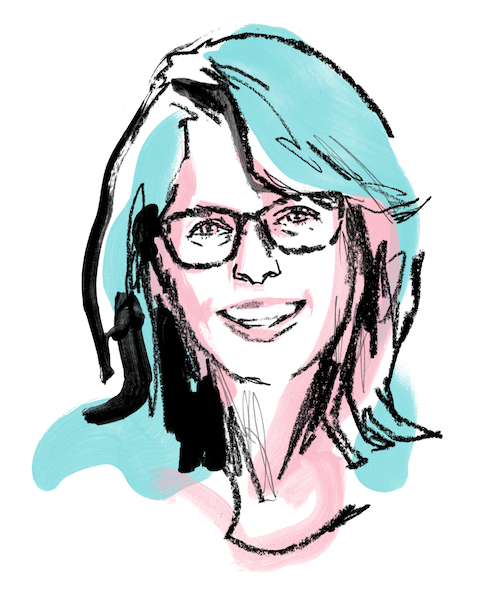 Caroline Kitchener
ASSOCIATE EDITOR,
MASTHEAD
We want to hear what you think about this article. Submit a letter to the editor or write to letters@theatlantic.com.