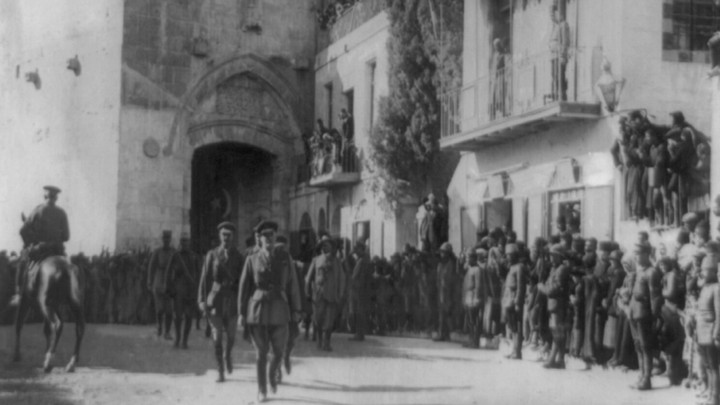 One hundred years before President Donald Trump recognized Jerusalem as Israel's capital, British Prime Minister David Lloyd George proclaimed that the city would be a "Christmas gift for the British people." Using Jerusalem as a means to impress the public, the prime minister insisted that a symbolic victory in Palestine would bolster morale as they fought battles on the Western Front. And in June of 1917, with his sights set on defeating the Ottoman Empire, Lloyd George appointed General Edmund Allenby as the high commissioner of Egypt and gave him one of the most consequential orders in modern Middle East history: to capture Jerusalem by Christmas.
Allenby's military campaign for Palestine was swift. In October of that year—only four months after he was sent to Egypt—the general defeated the German-led Ottoman forces in southern Palestine in what became one of the last successful cavalry charges in modern warfare. The British continued to move northward and effectively captured Jerusalem within six weeks, prompting Allenby to ceremoniously walk through the gates of the Old City on December 11, 1917—or exactly 100 years ago yesterday.
To access this story, become a member
Sign up for our brand-new membership program, The Masthead, and you'll not only receive exclusive content you can't find anywhere else—you'll also help fund a sustainable future for journalism.
We want to hear what you think about this article. Submit a letter to the editor or write to letters@theatlantic.com.