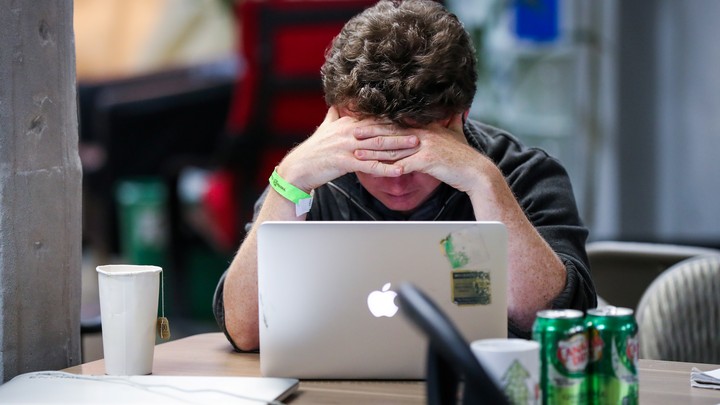 Approximately four in ten Americans have experienced some kind of harassment on the internet. Diane, a Masthead member, recently wrote to us about her ex-boyfriend, who has been posting abuse about her online from another country. To offer Diane some advice, I reached out to a couple of experts: a law professor, the CEO of a cyber-security nonprofit, and another victim of cyberharassment. I'll share an excerpt of Diane's letter, and then tell you what the experts had to say.
Dear Caroline,
My ex-boyfriend, who is Italian and living in the U.S., has turned into a very malevolent cyberstalker and cyberharasser. I am a British citizen, living in Hong Kong.
This mix of nationalities and countries of residence makes it difficult to deal with the situation: Which jurisdiction is relevant? Who will take interest in this and help me find a solution? The websites used by people like my ex allow anybody to post anything—material which is always slanderous—without ever checking facts and in the name of "freedom of expression." It is then nigh on impossible to have these posts removed without going through lawyers, at vast expense. They are, in effect, extortion sites. Cyberstalking and cyberharassment are becoming more endemic and increasingly cross-border. International victims seem to fall between the cracks of national jurisdictions and national regulatory authorities.
As a result of these posts, both my personal and professional life have been seriously impacted—and there is no one I can turn to. What should I do?
Diane

THE U.S. HAS STARTED CRACKING DOWN ON CYBERHARASSMENT
A law professor suggests Diane seek legal help in the United States.
Diane is rightly concerned that her case could fall through the cracks. Cases involving perpetrators and victims from different countries (or states) are often ignored because it is easier and cheaper for one jurisdiction to insist that another is best suited to handle the matter. The result is that no one does anything at all. The United States, however, where Diane's ex-boyfriend apparently lives, has a well-designed federal cyberstalking law and federal prosecutors are increasingly enforcing it. Diane should bring her case to the attention of the U.S. Department of Justice's Computer Crimes and Intellectual Property Section. Hong Kong, where Diane lives, might be able to extradite her ex-boyfriend from the U.S., but it would take significant resources to do so.
However, there is unfortunately no guarantee that Diane will garner the attention of law enforcement. For far too long, U.S. law enforcement has largely ignored devastating cyber abuse. In 2006, Congress amended the Violence Against Women Act to criminalize cyberstalking, yet only recently have we seen more than a handful of cases a year. In 2015, Congresswoman Katherine Clark brought the under-enforcement of our federal cyberstalking law to the nation's attention. She called on the DOJ to intensify its efforts to combat cyberstalking, harassment, and threats. Her efforts and the persistent advocacy of groups like the Cyber Civil Rights Initiative and the National Network to End Domestic Violence have started to pay off.

Might Diane have any luck in the states? About half of U.S. states have cyberstalking laws. Yet there, too, law enforcement has struggled to respond to cyberstalking because officers lack training in the law and the technology. They often haven't been trained in investigative techniques particular to online crimes. But California is a bright spot. While she was California's attorney general, Senator Kamala Harris did groundbreaking work on cyberharassment, educating victims about their rights, providing training to law enforcement, securing essential legislation, and working with companies on best practices. I was fortunate to work with her on that effort.

We have come a long way in our understanding of cyberstalking. Hopefully, Diane will find the help she needs to combat the life-altering abuse she faces.
—Danielle Citron, Masthead member, professor at the University of Maryland Carey School of Law, and author of Hate Crimes in Cyberspace  

SOCIAL MEDIA PLATFORMS CAN OFFER PROTECTION
The director of an online safety nonprofit advises Diane on how to stay safe on social platforms—and how to use those platforms to report abuse.
Diane should start with some safety basics. If she hasn't already, she should make sure she knows everyone who is able to view her online accounts, and adjust her privacy settings to ensure that posts and photos can't be viewed or shared without her permission. She should block and report any abusive perpetrators right away. Also, she should be wary of checking in or geotagging locations, or any other practice that might allow someone to find her in person.
Even if Diane chooses to go the legal route, it is still very important that she uses the reporting tools on social media to flag the abuse. There are mixed reviews on the efficacy of social media reporting, and companies like Facebook have been transparent about the difficulties they face due to the volume of their users. However, these tools and policies are constantly under revision, and many victims of harassment have successfully had abusers suspended or content deleted by reporting abuse to an online platform.
—Stephen Balkam, founder and CEO of the Family Online Safety Institute

HOW ONE VICTIM WON HER CYBERHARASSMENT CASE
A former victim reflects on how her own cyberharassment case relates to what Diane is going through.
I empathize with Diane, and I encourage her to remain persistent. My case was similar, and I was able to successfully win in the first-ever conviction and sentencing of an international cyberstalking case. I was even able to contribute to the passing of new legislation in 2014: The Protection from Harassment Act in Singapore. My cyberstalking case is now a distant memory. I can proudly say my career as a professional opera singer and musical theater actress is flourishing, and my personal life is thriving as I'm happily married with two beautiful children. But at the time, my case was very real and very scary.
To start out, I encourage Diane to search for content that infringes on her copyright. Is a picture or video of her posted? If so, she can use the Digital Millennium Copyright Act to help get the content removed. Another option is to contact the abuse department of the website host on which the content is posted. At whois.icann.org, you can find out who hosts particular sites. Diane's attorney can also write to the web hosting company (a letter from an attorney is almost always stronger than writing oneself). Defamation and slander claims against a company can be effective if done right. If a company is threatened with a lawsuit, its leadership might be motivated to remove the posts.
Diane mentioned that the legal fees can be very high, but there are potential ways around that. Since this is a very interesting case, she might be able to find a lawyer who is willing work on this pro bono. In my case, I was able to find a lawyer who was willing to do great work at a very affordable rate. I also hired a data forensics examiner who was crucial to the victory of my case and who spoke on my behalf to the authorities. I would encourage Diane to research nonprofit organizations, volunteer lawyer organizations, and anti-cyberstalking agencies for referrals. She might also contact law schools in the state in which the cyberstalker resides—recent law school graduates may be willing to take on this case.
The laws haven't caught up to the reality of the internet quite yet, but every case that is brought to the attention of the authorities provides another reason for laws to be put into place. It may take some persistence, but I hope Diane will find the same success I did.
—Leandra Ramm, opera singer and musical theatre actress

TODAY'S WRAP UP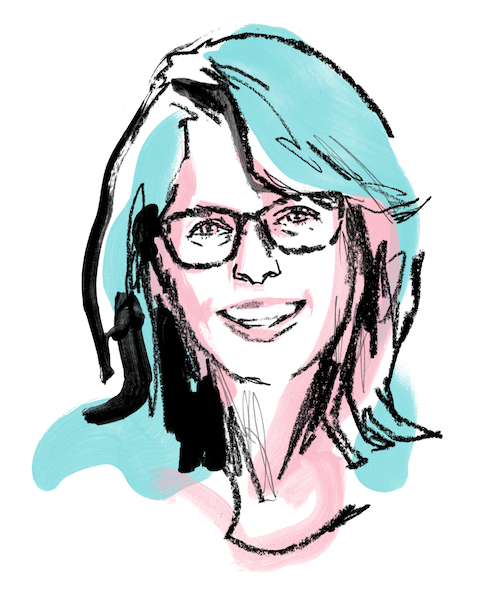 Caroline Kitchener
ASSOCIATE EDITOR,
MASTHEAD
We want to hear what you think about this article. Submit a letter to the editor or write to letters@theatlantic.com.