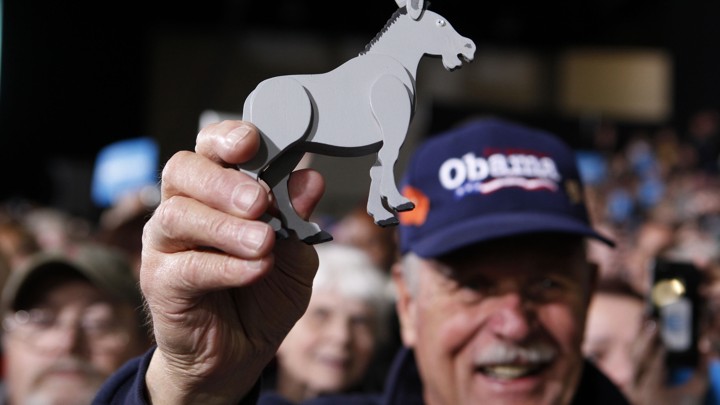 Today's vote on the tax bill in the House of Representatives broke down along party lines: Not a single Democrat crossed the aisle to vote with Republicans. The Senate vote is likely to go the same way. That polarized result made me wonder what happened to a group that used to be famous for straddling the political center: the Blue Dog Democrats, many of whom voted with Republicans back in 2001 to support George W. Bush's tax plan. To find out what's happened to the Blue Dogs—and congressional bipartisanship—since then, I talked to The Atlantic's congressional expert, Russell Berman. He told me what the fate of the Blue Dogs means for this era in American politics.
WHAT HAPPENS WHEN THE POLITICAL CENTER DISAPPEARS
To access this story, become a member
Sign up for our brand-new membership program, The Masthead, and you'll not only receive exclusive content you can't find anywhere else—you'll also help fund a sustainable future for journalism.
We want to hear what you think about this article. Submit a letter to the editor or write to letters@theatlantic.com.