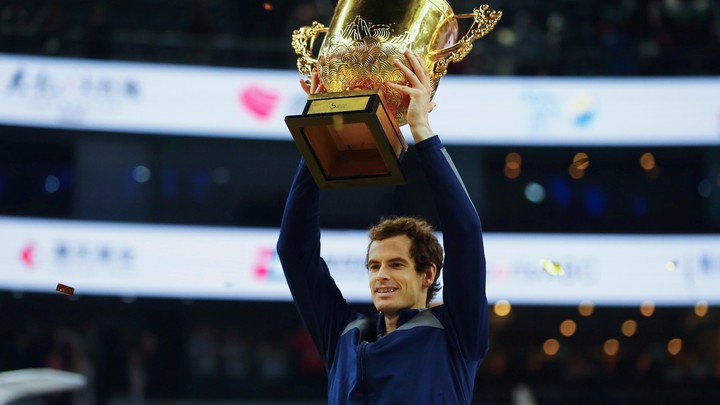 Happy holidays, everyone! To close out the year, we're reflecting on our favorite issues of The Masthead. This is no easy task. After spending so much time on these stories, choosing just one, Matt Peterson quipped during a recent editorial meeting, can feel like choosing a favorite child. We enlisted a few members and behind-the-scenes Masthead staff to help us out. Enjoy, and we'll see you in the New Year.
---
When Members Become Our Field Reporters
I'll start us off. In November, Amy, a Masthead member from Mississippi, wrote to me about Magnolia, a nearby town that was leading the way on LGBT rights. I did a little digging, with Amy's help, and discovered a story about non-discrimination law, cheap margaritas, and the powerful comradery of a small community. My favorite Masthead issues, like this one on Magnolia, have been experiments in collaborative reporting—guided by members who show me what's happening in their corner of the world.
In Magnolia, Mississippi, everybody knows Mercedes Ricks. She owns La Mariposa, one of the few restaurants in town, and the only place a Magnolia resident can reliably secure a $2 margarita. She was also one of the first openly gay elected officials in Mississippi. Because of Mercedes, Magnolia recently became just the second city in the state to outlaw discrimination based on sexual orientation. The first Mississippi city to pass a city-wide nondiscrimination ordinance was Jackson, the state's capital city. But Jackson has nearly half a million residents. Magnolia has 2,330.

"I've never heard of a town that small leading the state on nondiscrimination issues," said Nan Hunter, a professor at Georgetown Law School who specializes in gender and sexuality. "It's very, very unusual." Of the 68 cities that guarantee fully inclusive nondiscrimination protection, according to the Human Rights Campaign, only seven have fewer than 7,000 people.

—Caroline Kitchener
---
Photos From Faraway Places
Matt Peterson, our senior editor, recommends the more visual side of The Masthead.
Years ago I spent a blissful summer learning to surf outside Melbourne, Australia, with a nearly 7-foot-tall Norwegian philosopher. He and I drifted apart over the years, but he left a standing invitation to visit him in Oslo. He passed recently, and I've always regretted not taking him up on the offer. Sooner or later I'll go, but in the meantime, I'll enjoy Norway vicariously through Alan Taylor's gorgeous photo essay.
---
A Membership Advice Column
Atlantic senior product manager Andrew McGill was moved by "An Immigrant Asks: Should I Be Worried?"
This post sticks with me for two reasons. First, it's a powerful plea for compassion. I'm still struck by the honesty of Victor's letter, and impressed with the multiple points of view Caroline and Matt marshaled to answer his questions. But, more personally, it also signaled to me that The Masthead was working. As one of the many folks at The Atlantic who is invested in this little venture's success—I knew it before it was a twinkle in our editors' eyes!—the fact that a member would choose to write us such a letter was a promising sign we really were creating something special. Since then, the growing relationship with our members has become my favorite part of this whole thing. —Andrew McGill
I am an immigrant from India, coming up on 30 years in this country. I have been a citizen for 10 years. The last year has been eye-opening. I have always felt like a foreigner, both due to my looks and my accent. But I have recently started to worry that the majority of the U.S. does not like people like me. We used to talk about the U.S. being a "country of immigrants"—now the first thing people think of when you say "immigrant" is "illegal immigrant." After reading about the Indian immigrant who was murdered in Olathe, Kansas, I am worried. Now that the rhetoric is turned up to 11, and many people think the presence of "illegals" is the main thing keeping wages low for working class citizens without college degrees, how many people feel negatively towards immigrants? Is this shift from "nation of immigrants" to "illegal immigrants" reversible? For the first time in my life, I am actually working on having an exit strategy. Should I be this worried?

—Masthead member Victor
---
What's the History Behind Today's Breaking News?
Sam Rosen, Head of Growth at The Atlantic, appreciated how The Masthead contextualized the current conflict with North Korea.
Based on a prompt from Masthead member Hank, Matt reminded us that today's conflict with North Korea has an arc much wider than many of us typically realize, or at least think about regularly. I think that kind of historical analysis is something my editorial colleagues at The Masthead have excelled at: offering context that might otherwise escape a typical news cycle. —Sam Rosen
For everyday North Koreans, Cumings pointed out, Kim Jong Un's rhetoric about blasting the U.S. with nuclear weapons targets the same enemy responsible for the deaths of grandparents they lost in the war. "It is something that really scarred North Korea, and that every North Korean is taught from the time that they are schoolchildren. And my impression is that most Americans are completely unaware of it." Because the war is a distant memory for Americans, they risk underestimating what North Korea is capable of doing, said Cumings. "They don't really understand that North Korea is still fighting the Korean War."

And while Americans may remember the soldiers they lost, in South Korea, the damage was different. Tens of thousands of civilians and prisoners were executed by the South Korean government during the war. But "the subject of civilian casualties occupies a marginal place in the American memory of the Korean War," wrote Su-kyoung Hwang in her history book, Korea's Grievous War. "South Korea's economic prosperity after the 1990s is the most commonly cited factor used to justify the U.S. role in the Korean War and the continued presence of the U.S. troops along the Korean demilitarized zone," Hwang continues. Whereas South Korea set up a Truth and Reconciliation Commission to reckon with its past, Americans' skewed perception of history has cast a "deep shadow" over their ability to make sense of the deaths of civilians in the conflict.

—Matt Peterson
---
A Masthead Member Who Took Us Back in Time
Vicki loved hearing about her fellow Masthead member's experience during the Saturday Night Massacre.
My favorite Masthead article was the profile of Watergate prosecutor Philip Lacovara. I am sure that his role in this crucial event in American history is known, but the piece captured the atmosphere of uncertainty and tension among the participants. I particularly liked how the article highlighted how history can turn on small details—like the fact that Robert Bork had been told to fire Cox, but not to dissolve the office. The visual of smuggling documents out of the office under clothing was also just marvelously entertaining.—Masthead member Vicki
When Lacovara arrived at his office that evening, there were armed FBI agents guarding the door. Less than two hours after the news broke on television, what seemed like the entire staff of the special prosecutor's office gathered outside of the K Street headquarters. Everyone was trying to find a way in. "It was like a military coup," Lacovara said. Before that night, FBI agents had been working with the special prosecutor's office, protecting the information they'd been gathering. "The FBI now had directions from the White House to treat us like suspected criminals."

"We insisted on going inside the building, and they didn't shoot us," Lacovara said. "Although the office had only been in existence for three or four months, there was an incredible sense of camaraderie and commitment to what we were doing." Once the staff congregated in one room, Lacovara called Bork, a former colleague, to find out what was going on. He learned that, while Bork had been ordered to fire Cox, he hadn't been told to dissolve the entire office. "So by 8 o'clock, I knew we were still officers of the United States government," Lacovara said. At that point, he began working with other staff members to smuggle important documents out of the office. One lawyer's wife, he remembers, walked out of the building with papers and audio tapes stuffed under her clothes.

—Caroline Kitchener
---
Going Behind-the-Scenes at The Atlantic
Masthead member Peter enjoyed the inside look into how Atlantic covers are selected.
This issue explored the artistic and editorial process of creating an Atlantic cover, and featured an interview with David Somerville, creative director. I found David's detailed "inside baseball" account fascinating, particularly the teamwork, "all-hands-on-deck" element. In this issue of The Masthead, we readers had a rare opportunity to go behind the scenes and understand the painstaking but ultimately top-shelf quality of work at The Atlantic.—Masthead member Peter
Caroline Kitchener: How do you choose an Atlantic cover?

David Somerville: We get all the senior editors in a room. The art team will put up to 20 potential covers up on the wall. Then we discuss them, pulling down variations as we decide we don't like them. Eventually, we'll be left with three or four. The editors give the art team a final round of edits and things to try, and the top editors make a call.

Caroline: What was the concept for the October cover?

David: For this issue, we wanted to do something with an isolated object in the center. The isolated object on a bright color has been a classic cover design for The Atlantic over the last decade. This month, our three cover stories center around the Trump presidency. We were looking for metaphors for instability, destruction, and this fine line of a thing that is troubled but not yet completely destroyed. We were asking ourselves, "Do we show a smashed White House? Or a White House on fire? Or a foreclosed White House?"
---
A Healthy Dose of Teenage Nostalgia
Anna Hoffman, who handles all of your customer service needs, recommends our issue inspired by bestselling YA author John Green.
This piece was a heartwarming example of both its own subject (the universality of young adult literature) and The Masthead at its best. By bringing in John Green to discuss our first book club pick and then having an engaged conversation about why YA works speak to us as adults, the editors provided our Masthead community with a healthy dose of nostalgia. Reading this reminded me of what adults can learn from a resilient teenager like Aza or a boy in the cupboard under the stairs.—Anna Hoffman
Aza Holmes, the protagonist in Turtles All the Way Down, has severe anxiety and obsessive compulsive disorder. Throughout the book, she wrestles with what she calls "thought spirals," episodes when destructive thoughts swirl around, one after another, and she can't get out of her head. Green chose to write about these experiences, he told us on Monday, because they mirror his own. "When I get into these thought spirals, it's not that I can't get out of them for a while," Green said. "It's that it feels like I can't get out of it ever, because this thing is going to tighten forever until I die, until it kills me. It's really scary."

Both for Green and his characters, one core difficulty of the experience of mental illness is articulating it. Throughout the book, Aza struggles to explain her internal experience to the people around her.  "Language always comes up short in the face of pain," Green said. "I think that's part of what makes pain so isolating." Instead of directly describing what she's going through, Aza opts for the "thought spiral" metaphor. That resonated with Masthead member Jason, who has anxiety and depression. When Jason asked Green to elaborate on how he came up with the metaphor, Green said it was inspired by a painting by Raymond Pettibon. "When I saw the painting, I just thought, 'Yeah, that's it, that's it. That's what it feels like.'"

—Caroline Kitchener
---
Today's Wrap Up
We want to hear what you think about this article. Submit a letter to the editor or write to letters@theatlantic.com.