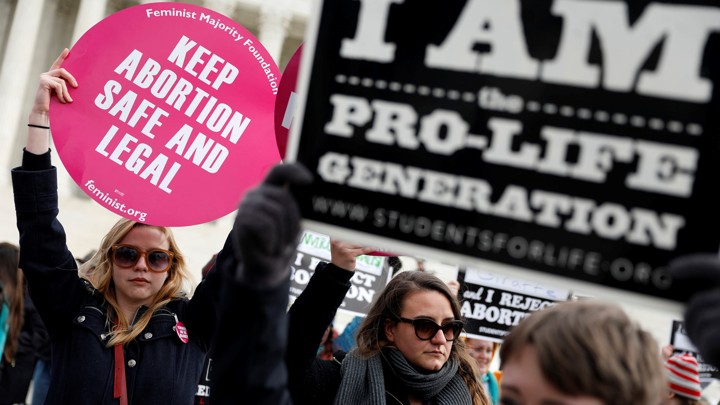 How does a democracy get anything done when the electorate is heavily polarized? On the issues that seem to most divide Americans—gun-ownership, abortion rights, and the significance of race in politics, to name a few—it feels like everyone's opinions are already made up. But savvy politicians know that what seem like solid voting blocs can be split into pieces using wedge issues. In today's issue, Abdallah Fayyad looks into the history of wedge issues, and finds that, while they do divide us, they can be powerful forces for social change.
Join us on Monday, December 11, at 1:00 p.m. EST, for a conference call with The Atlantic's Adam Serwer. We'll talk about his essay "The Nationalist's Delusion." (If you want a crib sheet, check out his annotation of the article.)
To access this story, become a member
Sign up for our brand-new membership program, The Masthead, and you'll not only receive exclusive content you can't find anywhere else—you'll also help fund a sustainable future for journalism.
We want to hear what you think about this article. Submit a letter to the editor or write to letters@theatlantic.com.
Matt Peterson
is the editor of The Masthead, the membership program at
The Atlantic
.