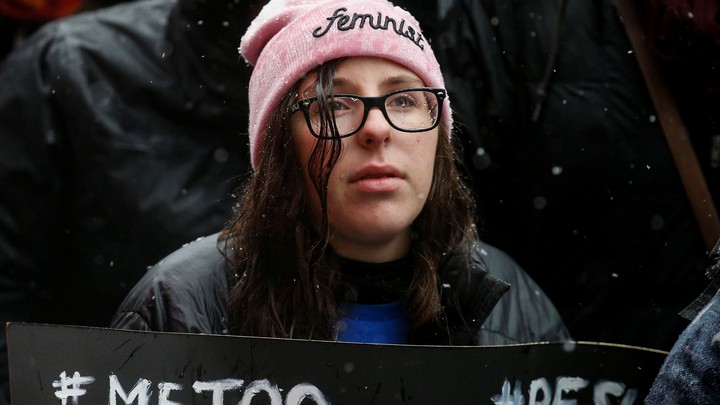 The wave of sexual-harassment cases triggered by reporting about Harvey Weinstein is bigger than any one person can handle. So we've asked for your help in making sense of it. Yesterday, Megan Garber, a writer covering these cases for The Atlantic, joined Masthead members in what we called a "Google Doc chat" to discuss the many open questions that the revelations have prompted. Today, I'll distill a few takeaways from that chat, which you can see here.

Announcing a very Masthead holiday party on Monday, December 18, at 1:00 p.m EST. For our last conference call of the year—we won't be publishing from December 25 through January 2—we wanted to try something a little different. Instead of having an expert guest on this call, we'll be talking to you and to each other. We'd love to hear your stories about what brought you together this year. To speak live on the call, you'll need to fill out this form in advance. And please register here to get dial-in details, whether you want to talk or just listen. Talk to you you then!

HOW TO PROCESS THE SEXUAL-HARASSMENT RECKONING
Here's the collective wisdom of the Masthead family on #MeToo and the Weinstein effect.
For starters, what should we call this thing?
"Is there a case against calling it the 'Weinstein effect'?" asked Jack, a Masthead member. Harvey Weinstein's name is attached to the phenomenon because he is central to the story in at least two ways. First, reporting about his behavior prompted many other women to come forward in similar cases. Second, Weinstein is emblematic of the power structure in the workplace that facilitates abuse of, often, young women by senior male colleagues. But attaching Weinstein's name to the phenomenon gave a number of writers pause, including Megan Garber. "I hesitate about 'the Weinstein effect' as a name mostly because it's so, so much bigger than he is," she wrote. "Given what we've subsequently learned about the scope of his monstrosity, I'm leery to append his name to anything." And there's an added irony, Justin remarked, if we choose to "hang a dude's name on a women's movement."
The "#MeToo movement" is a natural alternative, because, as Jack argued, what makes this story so big is simply that so many women have experienced sexual harassment and abuse. The flaw with that name, wrote Megan, is that it "has a way of writing out the name's origin story, but I do like that it emphasizes the victims of harassment and the collective nature of the reckoning we're having now." Another option is "The Reckoning," as our colleague Matt Ford has pointed out. That label expresses a need for justice, and whether or not a legal case against Weinstein is ever proved, his position at the center of this storm may at least provide some kind of moral justice. "For the ultra powerful there is perhaps nothing worse you could do to them than to ruin their legacy," said Nels.
In a story this big, punishing only the guilty is a challenge
The breadth of this phenomenon makes it easy to unfairly put different types of people in the same category. Genevieve explained, "I think what makes the 'Me Too' movement a little unwieldy is there is a difference between experiencing sexual harassment in the workplace, groping, street harassment, and sexual violence." Not only may lesser offenses be equated with greater ones, but some innocent people may be falsely accused. This raises concerns about due process, warned M.T.: "One proven false accusation, after punishment is administered, can undo the progress of a thousand righteous claims."
The standards of evidence are at the heart of this phenomenon. Before the Weinstein story, many victims held back precisely because there was a long-standing cultural tendency to disbelieve women. Journalists have the same responsibility to report as honestly and accurately as they did before. But, wrote Megan, "with #MeToo and many, many women who have come forward and told their stories, it's simply unreasonable not to give women the benefit of the doubt. That shift is evident in the journalism: Now, when women come forward with their stories, they are taken, I think, much more seriously at the outset than they might have been previously."
And due process isn't just a professional problem, pointed out The Atlantic's Matt Thompson. Conversations among friends and colleagues about stories they've heard can have serious consequences even if they don't lead to formal action. "Sometimes those discussions escape, and the person to whom something has happened feels a chain of violations—the first, and then a violation of privacy, and then perhaps a sense of being manipulated and used as the spokesperson for a cause. There have to be ways of giving individuals agency in this process rather than taking it away from them."
Victims and bystanders also have agency
"We have to be careful not to fetishize or overstate female victimhood," wrote Genevieve. A possible downside of the #MeToo movement is that it may portray women as primarily the objects of abuse, who are therefore in need of protection, she wrote. Genevieve worried about "the consequences of a social media movement that rewards women (in the form of lots of positive feedback notifications) for being brave victims." Although some women do experience life-threatening situations, most harassment is not that dangerous. So, she continued, "can we stop saying women need to feel safe and instead say that women need to be respected?"
For men who haven't participated in or experienced harassment, taking responsibility for a far-reaching cultural phenomenon can seem daunting. A member wrote anonymously about questioning his romantic encounters with women. "I have often wondered if it is worth it for men to initiate at all, since things can go so easily wrong so very quickly with one careless word, intentionally or otherwise." Men can have difficulty understanding their role in an unfair system that they don't support, but still participate in just by being men. Jordan questioned his own encounters with other men: "In this moment, I've been wondering, 'Did I really have consent, or did I effectively coerce them into doing things they didn't want to do?' Having been on the other side of it, I know that a misunderstanding on one end can end up as assault on the other end."
This isn't just about men vs. women
"It's been really interesting to be a gay man in this moment," wrote Jordan. "On the one hand, as someone who sleeps with men, #MeToo; I've been groped in gay clubs and molested by a male friend of mine in my sleep. On the other hand, as a man, I've been reflecting on my own actions in the past through this new lens." Women have inflicted harm on other women as well. Amy reflected on a case where, she said, a woman had been assaulted by another woman at her church. "None of us knew or suspected because of the flipped gender dynamic."
The effects of this pervasive abuse cross the lines of gender and sexual identity. "We queers find ourselves forever influenced by the heterosexual imagination and narratives," wrote Sam. But she hopes to see "a new kind of sexual revolution, in which women and queer people and nonbinary people can rewrite and reimagine our cultural narratives around sex, consent, flirting, and power." A member who identified herself as L echoed that sentiment. "Even though I face homophobia—try planning a wedding in a state where you have to call every business ahead of time just to ask if they'll serve you—I am relieved that I don't have to date men."

These are just a few of the threads from our conversation. There are many more in our Google Doc, including a conversation about the biblical concept of sin, a discussion of the limits of masculinity, and many personal stories about individuals' experiences of harassment and abuse. I encourage you to spend some time with it. And as with David Foster Wallace's Infinite Jest, the text itself is only the starting point; dive into the notes to find many more rich veins of commentary.

TODAY'S WRAP UP
Question of the Day: We'd love to hear from members who read or participated in the Google Doc chat. What did you like—or not like—about it? Should we try it again on other subjects? To let us know, reply to this email, leave a comment on our Facebook page, or put a note in our survey.
What's coming: Don't forget to sign up for our holiday party call on Monday! Here's the registration link, and here's the form if you'd like to share a story.
Your feedback: As we slow down over the holidays, we'll be reading and reflecting on your feedback about how we can improve the Masthead. Give us something to think about by taking our quick survey here.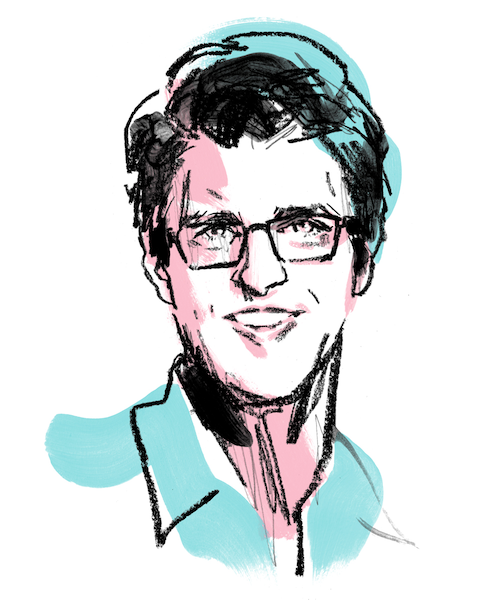 Matt Peterson
EDITOR, MASTHEAD
We want to hear what you think about this article. Submit a letter to the editor or write to letters@theatlantic.com.
Matt Peterson
is the editor of The Masthead, the membership program at
The Atlantic
.