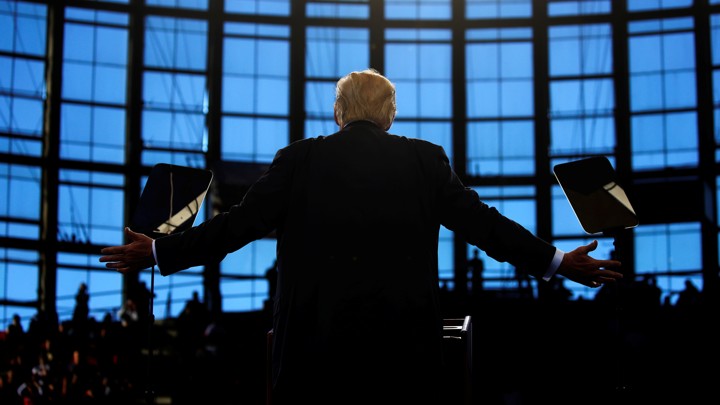 "Trumpism," writes Adam Serwer, "is a profoundly American phenomenon." In his Atlantic feature story "The Nationalist's Delusion," Serwer plumbs the depths of that phenomenon. He explains, "Supporters and opponents alike understand that the president's policies and rhetoric target religious and ethnic minorities, and behave accordingly. But both supporters and opponents usually stop short of calling these policies racist. It is as if there were a pothole in the middle of the street that every driver studiously avoided, but that most insisted did not exist even as they swerved around it." His essay has provoked strong emotions in members of the Masthead. In today's issue, he'll walk us through his thought process. You don't need to have read his article to follow today's story. But if you do, I promise it's worth your time.
To access this story, become a member
Sign up for our brand-new membership program, The Masthead, and you'll not only receive exclusive content you can't find anywhere else—you'll also help fund a sustainable future for journalism.
We want to hear what you think about this article. Submit a letter to the editor or write to letters@theatlantic.com.
Matt Peterson
is the editor of The Masthead, the membership program at
The Atlantic
.
Adam Serwer
is a staff writer at
The Atlantic
, where he covers politics.