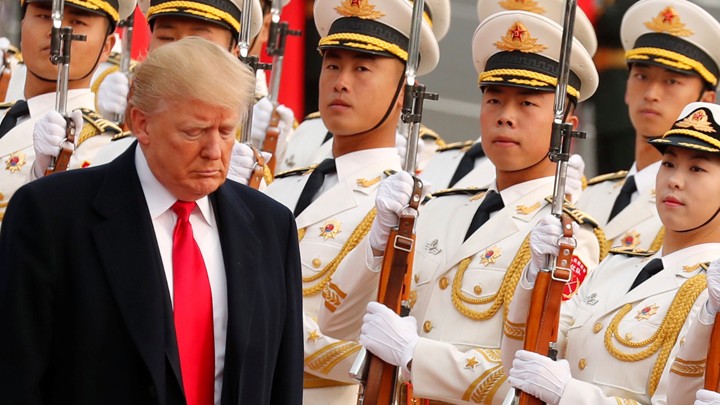 Exactly a year into the Trump era, it's a good moment to reflect on how much has changed. Today, I'll look at some of the assumptions that President Trump is testing in American foreign policy. And I'll relay conversations with Masthead members about what this first year has changed for them.
Unanswered Questions About Trump's Foreign Policy
When I spoke to Jeff Goldberg on Monday's conference call—here's the recording—he called President Donald Trump a "radical isotope. You have no idea which way he's going to go on anything." That unpredictability has made a lot of professional foreign-policy watchers nervous. But while Trump has certainly changed America's role overseas—with Syria on board the Paris Climate Agreement, the U.S. is now the only country in the world to oppose the plan—he has also challenged long-held assumptions. Here are three unanswered questions raised by the Trump presidency.
To access this story, become a member
Sign up for our brand-new membership program, The Masthead, and you'll not only receive exclusive content you can't find anywhere else—you'll also help fund a sustainable future for journalism.
We want to hear what you think about this article. Submit a letter to the editor or write to letters@theatlantic.com.
Matt Peterson
is the editor of The Masthead, the membership program at
The Atlantic
.