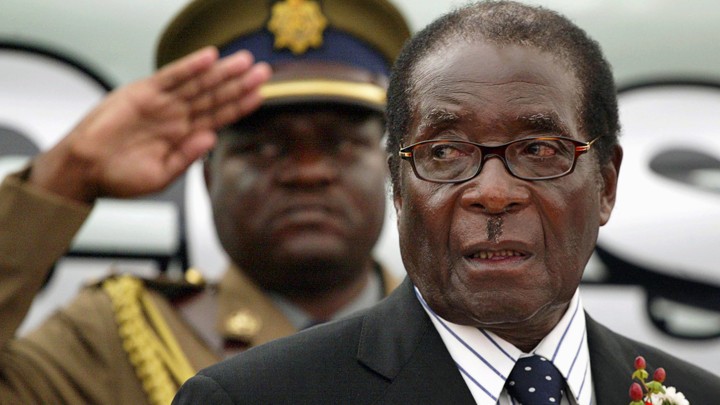 After 37 years in power, Robert Mugabe's presence at the top of Zimbabwe's politics seemed immutable. But the conclusion of that run after a coup this week ends up revealing a few surprises about political power, militaries, and democracy. Today, I'll relay my conversations with coup experts and Zimbabwean political scientists. And I'll share excerpts of a story from The Atlantic's archives that puts Mugabe's story in context.
A FIGHT OVER SUCCESSION SET THE STAGE FOR A BLOODLESS COUP
If you've heard that there was a coup in Zimbabwe, you might be surprised to open the website of a state-owned newspaper today to see President Robert Mugabe, smiling and shaking hands with the head of the military whose tanks had rolled into Harare not long before. You might expect the two to be shooting at each other, not shaking hands. But that image, and the rather unconventional transfer of power it represents, tells us a lot about what happens when democracy itself is more an aspiration than a reality.
To access this story, become a member
Sign up for our brand-new membership program, The Masthead, and you'll not only receive exclusive content you can't find anywhere else—you'll also help fund a sustainable future for journalism.
We want to hear what you think about this article. Submit a letter to the editor or write to letters@theatlantic.com.
Matt Peterson
is the editor of The Masthead, the membership program at
The Atlantic
.