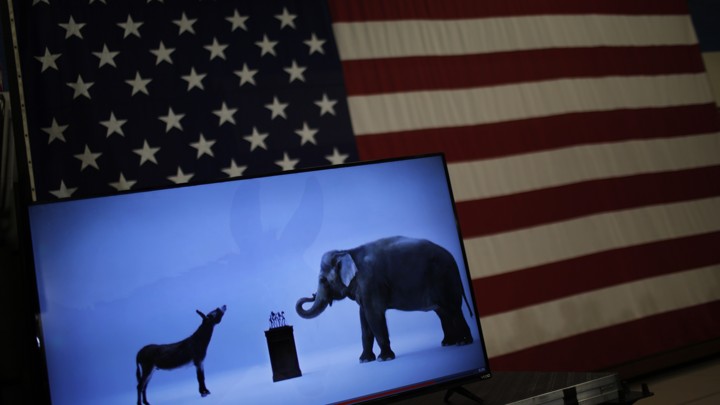 In our conversations with some members of the Masthead who identify as conservative, I've heard a common theme: President Trump has scrambled up what "conservative" means. Conservatives, even those who also identify as Republican, can feel like a minority within a minority at this moment. Last week, I asked conservative members to tell us how the past year has affected their political identities, and many of their stories surprised and moved me. Today, I'll share a few. And I'll relay an answer to one of our members' common burning questions: How do third parties start?
Register now for our call with Lenika Cruz. We're talking to Atlantic culture editor Lenika Cruz on Monday, November 20, at 1 p.m. EST. Register here. We'll be talking about the hit show Stranger Things, and what its popularity says about this moment in American pop culture. Email any questions you'd to ask to Caroline Kitchener at ckitchener@theatlantic.com.
To access this story, become a member
Sign up for our brand-new membership program, The Masthead, and you'll not only receive exclusive content you can't find anywhere else—you'll also help fund a sustainable future for journalism.
We want to hear what you think about this article. Submit a letter to the editor or write to letters@theatlantic.com.
Matt Peterson
is the editor of The Masthead, the membership program at
The Atlantic
.