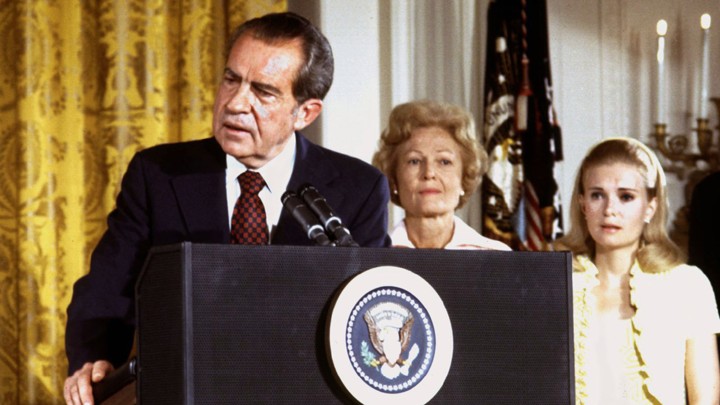 President Trump unquestionably has the power to fire special counsel Robert Mueller. What happens if he does? One Masthead member, Phillip Lacovara, is in a unique position to offer some perspective. He was one of the lawyers looking into Watergate when President Nixon decided to fire special prosecutor Archibald Cox, in what came to be known as the Saturday Night Massacre. As counsel to the special prosecutor, Lacovara was also one of two lawyers to argue on behalf of the United States in the landmark Supreme Court case U.S. v. Nixon. I talked to Lacovara about what happened when Nixon made the fateful decision to fire Cox.
WHAT HAPPENED AFTER NIXON TOLD THE SPECIAL PROSECUTOR TO STAND DOWN
The Saturday Night Massacre was a turning point in the Watergate scandal. On October 20, 1973, after Cox, the special prosecutor investigating ties between the White House and the Watergate break-in, insisted that Nixon hand over tapes suspected to contain relevant evidence, Nixon ordered the attorney general and his deputy to fire Cox. Both men refused and resigned. Solicitor General Robert Bork ultimately agreed to carry out the president's order, leaving the special prosecutor's office without a special prosecutor.
To access this story, become a member
Sign up for our brand-new membership program, The Masthead, and you'll not only receive exclusive content you can't find anywhere else—you'll also help fund a sustainable future for journalism.
We want to hear what you think about this article. Submit a letter to the editor or write to letters@theatlantic.com.