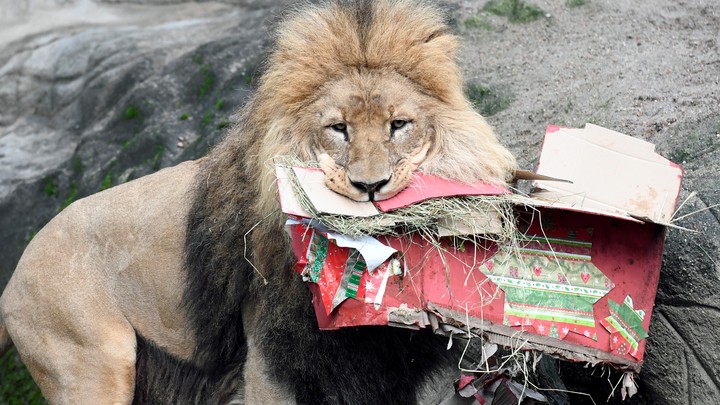 To kick off the holiday season—and the biggest U.S. shopping weekend of the year—we bring you the Masthead's first Holiday Gift Guide. Masthead members (plus one Atlantic editor) wrote to us about the people in their lives they always struggle to buy gifts for—then we asked Atlantic writers to make a few suggestions. It's Thanksgiving in the U.S., so we're taking a few days off, but we'll be back on Monday. Have a wonderful holiday. This one has always been my favorite.

Register now for our call with John Green. We're talking to New York Times bestselling author John Green on Monday, November 27, at 1 p.m. EST. Register here. We'll discuss his new book—our first official Masthead book club selection—Turtles All the Way Down. Even if you haven't read it, you won't want to miss this. The book is about universal themes that will resonate for everyone. Email any questions you'd like to ask to Caroline Kitchener at ckitchener@theatlantic.com.

FROM ONE OUTDOORSY/TECHY SON, TO ANOTHER
This holiday, member Kathy is eager to buy her son something other than socks.
My son Andrew is a sophomore at Carnegie Mellon University. He is a computer science major and loves to program in his free time. Andrew also loves the outdoors. He spent four months in New Zealand with the National Outdoor Leadership School. Together, we hiked the Milford Track, the Abel Tasman Track, and the Tongariro Alpine Crossing. We got our advanced open water scuba certification in Thailand and did some awesome diving in Belize last summer. I am not good at buying "stuff," and Andrew has a poker face, so I can't think of anything in particular that he has loved getting. The happiest I've ever seen him was after skydiving in New Zealand. Thank you for any help you can offer on what to get this guy besides some new socks.
Robinson Meyer, who covers technology for The Atlantic, identifies with Andrew and has a few gift ideas to share with  his mom.
Andrew sounds awesome. I recognize the difficulty of buying a gift for your laptop-using-but-also-outdoorsy son (writing as a laptop-using-but-also-outdoorsy son). So let's start here: Is it too basic to recommend a laptop backpack? Like, a good laptop backpack, that he can use on campus and also on day hikes in the Alleghenies?  

Because if so: I love my Topo Designs Klettersack. Its chief asset is a huge, surprisingly roomy interior—big enough, in my experience, for three books, untold papers, a pair of sneakers and gym shorts—with a drizzle-resistant drawstring top. It also has a padded, built-in laptop sleeve and a zipper top-section, perfect for pens or a first-aid kit or a digital camera. I've trusted my Klettersack on weekend walks to the coffee shop and also on three-week-long reporting trips in rural Greenland. It's really held up—and looked handsome—in both places. My favorite finishing is the navy version with a brown leather lining, which will run you $189; all other color schemes are $169. Topo is also, cough cough, very in right now.

If Andrew already has a very useful backpack, and you're looking for smaller items, consider the Anker 15-watt USB solar recharger, which is The Wirecutter's top solar smartphone recharger. If he's a photographer, or flirting with the idea of becoming one, I'd also recommend the Manfrotto PIXI mini table-top tripod ($20) or—if he only has an iPhone—the Core Lens Set for the iPhone ($99). And if he doesn't already have a GoPro or waterproof action camera, try the Yi 4k ($189).

—Robinson Meyer

What To Buy a Beer-Lover (When Beer Itself is an Awkward Present)
Member Ruthy is looking for a present for her boyfriend, David.
David is 55 years old and has been my boyfriend for six years. He loves to cook, especially gourmet foods, and is the menu creator for our gourmet group. He also loves to brew beer. He won the New England home brew competition, and his award-winning beer was sold at Gillette stadium for a whole season. (He is a big Patriots fan, so this was a double happy day for him!) We went to Belgium for his 50th birthday and went to a monastery where the monks brew beer—you could only get that particular beer at that monastery. He was so happy. His ideal Saturday would be brewing beer with friends.
Longtime Atlantic correspondent Jim Fallows is our resident beer expert. I asked him to weigh in.
Some of the virtues of beer, in this modern Golden Age of American Brewing, make beer itself awkward as a gift. It's heavy; it's perishable; its hyper-localism means that generally it makes more sense for the customer to come to the beer—in a local brewery or pub—than for the beer to go to the customer.

So my favorites for beer-related presents come in several categories. One is gear, of which my favorite for the moment is the Spiegelau IPA glass, designed with guidance from two craft-brew pioneers: Ken Grossman of Sierra Nevada in California, and Sam Calagione of Dogfish Head in Delaware. I can't guarantee that it makes an IPA taste "better," although it seems to. And I know that it makes me feel classier just holding it in my hand. (It's on sale in many places; $11 from Crate and Barrel). Another is information, and of many possibilities I'll recommend a subscription to Craft Brew and Brewing magazine. It's just $20 per year, and it has stories not simply about how to brew beer—which I personally leave to the professionals—but about trends in beer, the cultural and commercial impact of the craft revolution, and where to find new local products.

Another category is kitsch, for which my two favorites are a beer-cap map of the United States—if you click here, you'll get the idea—or else key chains / bottle-openers with the logos of your favorite brewery. For instance, here are two of them (for a total of $5!) from the estimable Southern Tier Brewery in western New York State. And finally, if you're going big, there is the approach of the Craft Beer Trail tour. Nearly every part of the country now features them—here is one example from the fabled beer stronghold of the Bend area in central Oregon, and another from Southern Michigan. You can find them wherever you go.

Congratulations to the lucky recipient, whichever direction you end up going.

—Jim Fallows

A GIFT THAT SHOWS HOW MUCH LIFE IS STILL LEFT IN THE WORLD TO ENCOUNTER
Matt Thompson, executive editor of The Atlantic, wants to cheer up a friend who has had a rough year.
I'm looking for a thoughtful gift for a friend in her early 30s, who's just been through a rather tough year. She had fallen hard for a man whose family threatened to cut him off if he would not submit to an arranged marriage, and a few months ago, he chose to marry his intended bride. Around the same time, she lost her position as a top executive at a nonprofit, having devoted more than a decade of her life to it. So she's found herself facing her mid-30s, suddenly and unexpectedly bereft of love and livelihood, and I'd love to find her a gift that reminds her—even in a small way—how much life is still left in the world to encounter. She loves music, and has become something of a connoisseur of East African hip-hop. She takes great pride in her house. Last year we made her a basket of indulgent foods, and I think she quite enjoyed it.
I decided to take this one on myself.
It sounds like some serious cheering up is in order. This might be the year to forgo the ribbons and gift wrap, and give your friend an experience—something that makes her laugh, and appreciate the depth of the friendships she has around her. Is one of her favorite East African hip-hop artists playing in the area anytime soon? That seems like it might be a stretch, so don't worry—I have other ideas.

Maybe the two of you could take a hip-hop dance class. The less dancing talent you have, the better. An ex-boyfriend took me to a ballroom dancing class for my birthday once—the relationship didn't stick, but I still remember gliding around the dance studio, eventually collapsing on the floor because I was laughing so hard. If she likes to get creative, an art class could be another great option. Studios like this one offer art classes for amateurs, with a steady flow of wine to keep you going. If none of that seems quite right, perhaps a retreat to nature? A hike in the Shenandoah Valley, followed by a trip to a nearby vineyard? It's a little chilly, but I happen to know that you love nothing more than strolling outside in arctic temperatures, so maybe you run with a similar crowd!

Still uninspired? There isn't much that gives me more faith in the world than my two cats. If all else fails (and she's responsible enough to put out food and water twice a day—and you ask her in advance), maybe just get her a kitten.

TODAY'S WRAP UP
Question of the day: What is your favorite season? Love the holidays? Pining for the summer? Reply to this email and let me know.
Your feedback: Let us know how you're liking the Masthead. Take a few seconds, and fill out our daily survey.
What's coming: Our conference call with bestselling author John Green! I've been reading his book, Turtles All the Way Down, and loving it. Don't forget to register.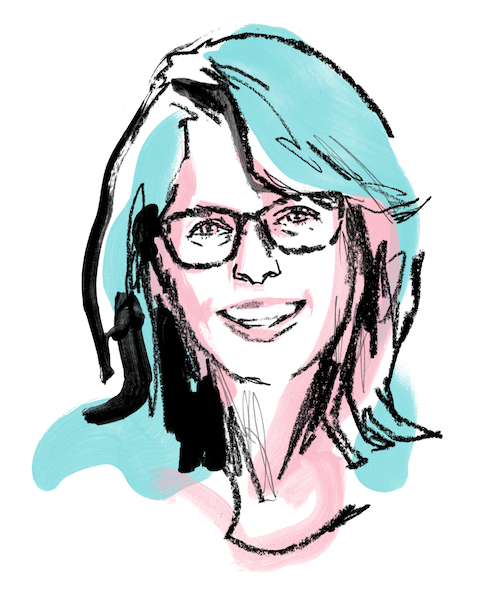 Caroline Kitchener
ASSOCIATE EDITOR,
MASTHEAD
We want to hear what you think about this article. Submit a letter to the editor or write to letters@theatlantic.com.