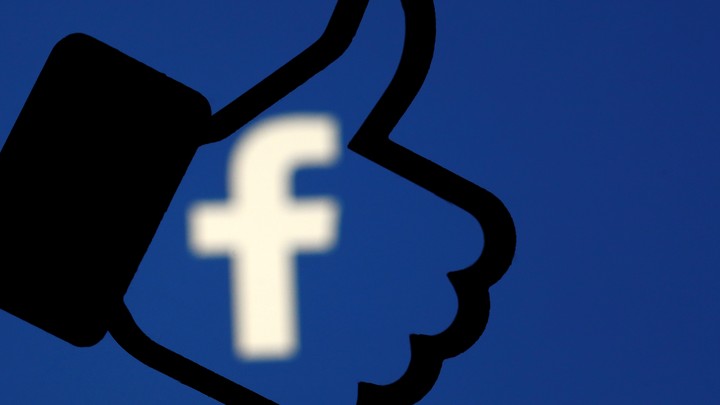 [Editor's note: Today, we're continuing our series on what Facebook means for its users, journalists, and democracy at large. We've heard some of the darker side—the platform's political power is growing, and it's tough to regulate. Now, we're focusing on what you find meaningful in Facebook, and what types of communities it makes possible. Abdallah Fayyad reports for The Masthead on  individuals from some of those communities: What do the people who have most come to rely on Facebook get out of it? —Matt Peterson]
After Philando Castile and Alton Sterling were fatally shot by the police, Depelsha McGruder grew concerned for her own kids. "I was overwhelmed with emotion. I'm a mom of two young sons and I worry about this happening to them," McGruder told me. "We see story after story of unarmed black men being killed by law enforcement, and I felt that I needed to connect with people who could uniquely understand what I was feeling in that moment."
McGruder knew that other mothers of black men would not only understand these worries, but share them. She went on to create a private Facebook group called "Moms of Black Boys" and invited 30 of her friends to join, hoping to foster meaningful conversations about race, policing, and their children's safety. By the time she went to bed that night, the group had already swelled to 21,000 members.
"It became a timeline of all these beautiful photos of black boys of all hues and all ages, with their moms talking about their hopes and dreams for them," McGruder said. "It's this place where we could celebrate our sons but also share articles and resources like 'Know Your Rights' and how to interact with law enforcement." The group, which now has over 175,000 members, has resonated with mothers across the country.
Naturally, private Facebook groups like McGruder's try to protect their members from harassment. Many spaces have rules for commenting and a code of conduct; break that code and you may get yourself kicked out. Ananda Leeke, author of the book Digital Sisterhood, argues that these groups provide a platform where people, especially women of color, can speak freely without fear of being attacked. "Whenever something is private and it's within a particular demographic—if it's African American women or Latino women—I think it creates a safe space," Leeke said. "I would say there's a freedom in being able to reveal things and in being vulnerable."
Facebook recently changed its mission statement to promote the use of these types of spaces. After initially aiming to "make the world more open and connected," the social network now seeks to "give people the power to build community." And that's what Brian Copeland, a realtor in Nashville, tried to do. Feeling isolated as a gay father in a relatively conservative state, Copeland wanted to build a better support base for people like him. He started a Facebook group called "Gay Fathers," and hopes that the connections people make online will lead to real-life relationships.
Copeland's group, which centers on parenting advice, has connected fathers with children who needed homes and contributed to forming a few families. "What we're seeing in these communities are people meeting online, but building really meaningful, high-quality friendships off-line," Copeland said.
One advantage that Facebook has over other platforms is that it's exceedingly accessible. The social network has approximately two-thirds of Americans registered and over 2 billion users worldwide. CEO Mark Zuckerberg claims that about 100 million people are already members of "meaningful groups" that foster healthy dialogue and support structures. For many moderators, these numbers make Facebook the obvious choice if you're looking for outreach.
"I could have built another platform, but people are already on Facebook. Their whole lives are already there. I'd be silly to try and pull them off of something they're already interacting with every day," said Brittany Gibbons, founder of the private, body-positive group "Curvy Girl Guide." Gibbons thinks that while Facebook has its flaws, it's still the easiest way to connect with like-minded people. "Do I have problems with the way it loads, its algorithms, or how things are seen? Absolutely. But it's really accessible and it's doing almost 100 percent of the work for me."
One of the main concerns people have about over-sharing on Facebook is the lack of anonymity and the invasion of personal privacy. McGruder doesn't think that's a major problem. "You don't have to say anything. You can just come and be an observer. You can 'like' things and learn and, you know, you don't have to share your stories. There are enough people who are very comfortable doing that especially since the whole point of being private is that you can't share what's posted inside the group."
So whether you're an active member or a lurker, these online communities can offer a level of support. For people who feel isolated, that's especially valuable. "I live in a rural area so connecting to people, especially in terms of politics or women's issues, is very difficult for me," Gibbons said. "This allows me to make that connection, and I am sure millions of other people are in the exact same boat."
We want to hear what you think about this article. Submit a letter to the editor or write to letters@theatlantic.com.
Abdallah Fayyad
is a writer based in Washington, D.C. He is a former editorial fellow and researcher at
The Atlantic.