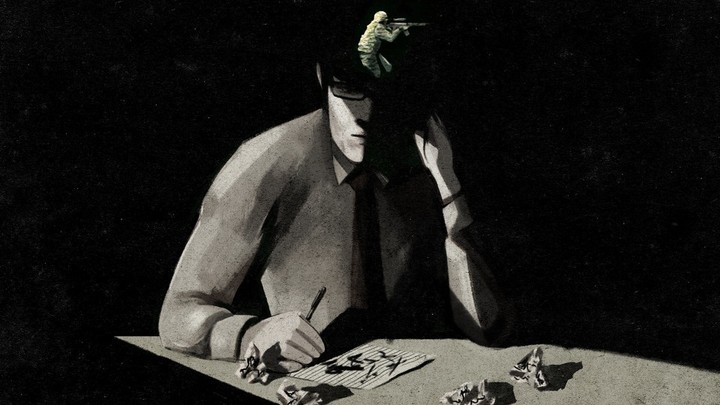 This week The Atlantic wraps up "A Veteran's View," a series of essays written by veterans about their perspectives on American life. It's worth spending your time on the writing, but you can't miss the artwork. How does an illustrator create art for stories that are so personal? In the first part of today's issue, Atlantic fellow Abdallah Fayyad takes us behind the scenes with the artist to answer that question. Then, to round out this issue on veterans and individual experience, I'll share responses to Megan Garber's recent Masthead feature on Vietnam.  

Speaking of Megan Garber, she'll be joining us for our next conference call on Monday, December 4, at 1:00 p.m. EST. Register here for the call. We'll be talking about her reporting on sexual harassment and the high-profile men who have been exposed. What questions do you have you about this new post-Weinstein world? Reply and let us know.

MAKING UNIVERSAL ART FROM A UNIQUE PERSPECTIVE
Here's what Jacob Myrick, the illustrator of our "Veteran's View" series, told Abdallah Fayyad, condensed and lightly edited from their conversation.
Abdallah Fayyad: What was your initial thought process about how to visually represent these stories?
Jacob Myrick: When I get a piece, to make it relatable, I'll condense whatever it is down to one concept or one idea that somewhat transcends the unique experience of the person writing it. It's especially important with this series because these are experiences that most people in America have not had. For "The Inconvenience of Being a Woman Veteran" piece, for example, "identity" is the central idea I built on.
Abdallah: These essays delve into issues that the veterans cared deeply about. Did you have difficulty figuring out how to best represent the stories from their points of view?
Jacob: These aren't op-ed pieces in the traditional sense, with a quick concept you have to illustrate. In these, the writer is very much a part of the story, so they have to be present in the illustration, too. That's the challenge—incorporating the writers themselves into the pieces so it feels very personal. When I read the articles I, again, distill them down, having empathy for the experience of people writing them, and branch off from there.
Abdallah: How did you manage to make the art for this project accessible to civilians while also committing to the veterans' perspectives?
Jacob: I grew up right outside of Fort Bragg, North Carolina. Military life was a big part of that upbringing. So I tried to draw on people I know in life, but also from my perspective as an outsider. That's why I distill down themes. Not everyone can relate to having society trying to alter your identity as a female veteran, but a lot of people can relate to society trying to push an identity on you.
From a visual standpoint, I like playing with scale. When I was a kid, I always liked drawing big monsters and little people. That's where the composition came from for "The Inconvenience of Being a Woman Veteran." But then I thought about identity, particularly with marginalized groups. The majority tries to control the identity of other people, and big figures and little figures just came about in my head, and it emerged from that.
Abdallah: One thing I noticed is the absence of the flag and other national symbols that generally embody patriotism. Was this intentional on your end?
Jacob: I wouldn't say these pieces represent political leanings on my part. But I grew up in post-9/11 America, where it was scary that nationalism was tied to the military. I don't like when people mythologize or demonize any sort of person, and that's a big part of this. Once you add patriotism into the mix, you're forced to take a certain perspective on it. So by removing that, you focus on the human elements. So yeah, it was definitely intentional.
Abdallah: One of the pieces was about finding the author's creative voice again after combat. Christopher Combest wrote that he couldn't find beauty in anything after coming back from Iraq. What did you hope to achieve with the illustration?
Jacob: That was probably my favorite piece—not the artwork but the article—because being somebody who makes art for a living, reading about that was very, very sad. I like playing with shadows and light, too, and I like subtle surrealism that comes out of the environment versus just being a bunch of things arranged haphazardly on a page. I like the idea of the light shining down on a figure who has writer's block, then in the darkness he's still alert. There's this figure that's still in combat, looking at the darkness, and it stops him from creating anymore.

THE EMOTIONS VIETNAM STILL PROVOKES
Megan Garber's essay about memory, forgetting, and Ken Burns and Lynn Novick's Vietnam documentary prompted many of you to share memories of your own. Here's an edited selection from Masthead members who served in the war.

A Pilot Has Many Ties to the Vietnam War
A leisure-time activity for me when I was younger was organizing air shows (I am a pilot), and I had the honor of producing the 25th anniversary show of the Blue Angels here in New York. They were young, fearless, and quite superb pilots (Top Guns) and the best of Naval aviation.  
Captain Harley Hall was the leader. After his tour he returned to the USS Enterprise and was shot down over the north just before the war ended. I wear his POW bracelet from time to time to keep his memory alive.
In 1967, after a year's effort, I was able to rescue (with a lot of help), a 13-year-old Montagnard boy and bring him to the United States for his education. He is today a Rhode Island social worker, married with two children, a "real American." We get together when we can.  
I have three connections on the wall on the Mall, including Captain Hall. It is a somber day for me when I visit.
The war will be with us forever—just like World War I and World War II (the era of the Greatest Generation), and unfortunately the wars in the Middle East (no end in sight, sad to say).
—Henry "Hank" Boerner
In Vietnam While the World Turned
I'm a septuagenarian Vietnam helicopter-pilot veteran who was in Vietnam listening to our landing on the moon while undergoing a rocket attack! Uncle Ho died while I was there. One could not help but notice the crying and distraught behavior of the locals and surmise that just maybe we were living among those with goals and interests not aligned with what were, purportedly, ours. What a mess it was! I was constantly ashamed of the behavior of our troops and often did not feel very proud to be an American.
—Joe Stokes

Making Fiction Helped the Healing
Finally, I finished watching the Burns documentary. I chose to write a novel on the same topic. These are two different mediums—one more personal and the other more graphic—but I believe we touched on almost all the same things. As I said in the preface to my book, "war is ultimately personal in its impact." One of the reasons I chose to write a novel rather than a strictly historical account of the war was to share the personal, emotional experiences of my characters with the reader. Maybe the most moving elements of the documentary were the interviews where personal experiences were also related. In our TV/movie culture, we may have become too accustomed to graphic violence. But, I suspect, for many vets, this documentary was difficult to watch, precisely because they lived it. For them, Vietnam is burnt into their souls. We lost more than the 58,000 who died and the 250,000 who were injured. A whole generation was scarred by this war.
I wish Burns had delved a bit more into a few other topics: the diplomatic failure of the Geneva Conventions, the CIA involvement with the Montagnards, the military involvement in the black market, racial prejudice in the ranks, and the far-ranging use of drugs. But I can't fault him for failing to deal with every controversy this war engendered. Perhaps the overall lesson of Vietnam is the same as the lesson Germany learned after World War II: Once a nation walks over a diplomatic/political cliff, it is a very, very long fall to the bottom.
—Anthony DeBenedict

TODAY'S WRAP UP
Question of the day: We've focused on the experiences of American veterans, but we'd love to hear from members of other countries' services, too. If you've served anywhere in the world, share your story with us. Can you relate to the American experience? You can respond to this or any other question of the day by just replying to this email. Or post about it on our Facebook group.
Your feedback: We read all the comments you leave on our surveys. Please take a moment to let us know how we're doing.
What's coming: Tomorrow, Caroline Kitchener returns to the subject of young-adult fiction after our conversation with John Green.
What we're thinking about: Our next series of conference calls. We'd love to know who you'd like to hear from. Feel free to include that in our survey results, post on Facebook, or just reply and let me know.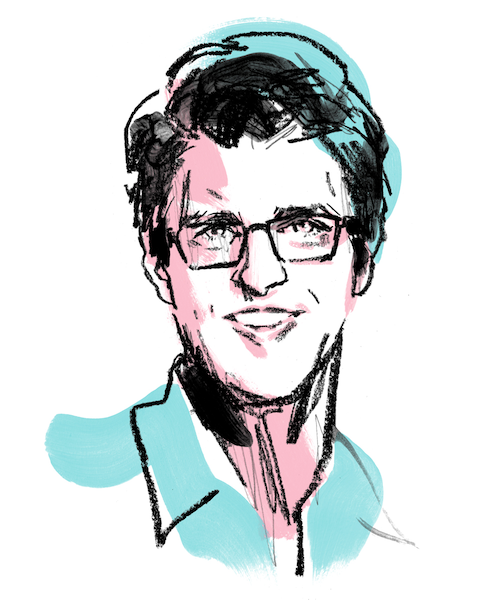 Matt Peterson
EDITOR, MASTHEAD
We want to hear what you think about this article. Submit a letter to the editor or write to letters@theatlantic.com.
Matt Peterson
is the editor of The Masthead, the membership program at
The Atlantic
.
Abdallah Fayyad
is a writer based in Washington, D.C. He is a former editorial fellow and researcher at
The Atlantic.