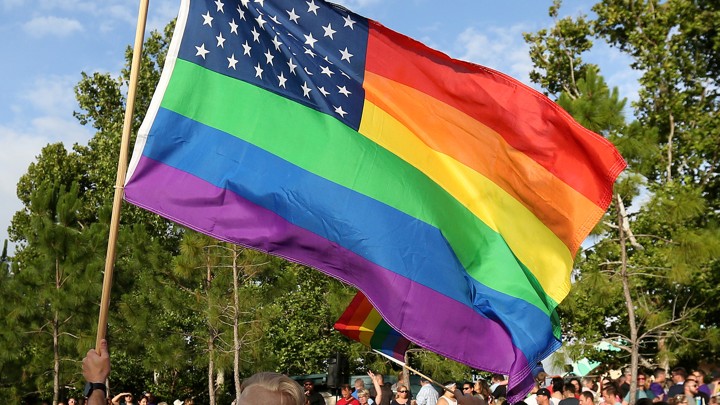 A few weeks ago, Masthead member Amy told us about Magnolia, Mississippi, a community that challenges the stereotype of intolerance often associated with small, rural towns in the South. Earlier this year, Magnolia passed a citywide nondiscrimination law, protecting LGBTQ rights, while the state moves in the other direction. With Amy's help, I tracked down and interviewed some of the people involved. The story they told illustrates how the differences that divide us nationally can seem a lot smaller when we face them close up.
A TINY TOWN GOES ITS OWN WAY ON NONDISCRIMINATION
In Magnolia, Mississippi, everybody knows Mercedes Ricks. She owns La Mariposa, one of the few restaurants in town, and the only place a Magnolia resident can reliably secure a $2 margarita. She was also one of the first openly gay elected officials in Mississippi. Because of Mercedes, Magnolia recently became just the second city in the state to outlaw discrimination based on sexual orientation. The first Mississippi city to pass a city-wide nondiscrimination ordinance was Jackson, the state's capital city. But Jackson has nearly half a million residents. Magnolia has 2,330.
To access this story, become a member
Sign up for our brand-new membership program, The Masthead, and you'll not only receive exclusive content you can't find anywhere else—you'll also help fund a sustainable future for journalism.
We want to hear what you think about this article. Submit a letter to the editor or write to letters@theatlantic.com.