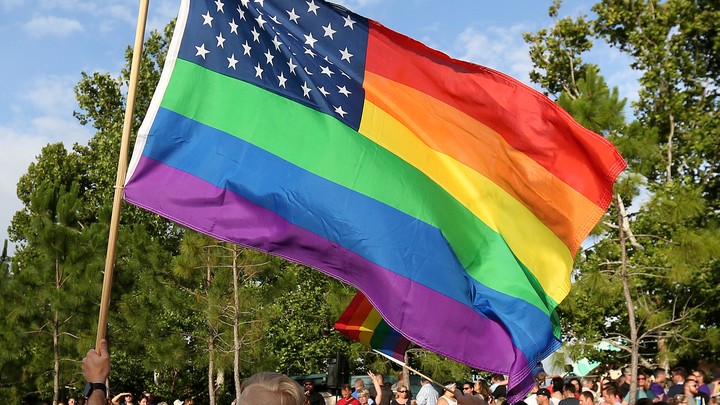 A few weeks ago, Masthead member Amy told us about Magnolia, Mississippi, a community that challenges the stereotype of intolerance often associated with small, rural towns in the South. Earlier this year, Magnolia passed a citywide nondiscrimination law, protecting LGBTQ rights, while the state moves in the other direction. With Amy's help, I tracked down and interviewed some of the people involved. The story they told illustrates how the differences that divide us nationally can seem a lot smaller when we face them close up.

A TINY TOWN GOES ITS OWN WAY ON NONDISCRIMINATION
In Magnolia, Mississippi, everybody knows Mercedes Ricks. She owns La Mariposa, one of the few restaurants in town, and the only place a Magnolia resident can reliably secure a $2 margarita. She was also one of the first openly gay elected officials in Mississippi. Because of Mercedes, Magnolia recently became just the second city in the state to outlaw discrimination based on sexual orientation. The first Mississippi city to pass a city-wide nondiscrimination ordinance was Jackson, the state's capital city. But Jackson has nearly half a million residents. Magnolia has 2,330.
"I've never heard of a town that small leading the state on nondiscrimination issues," said Nan Hunter, a professor at Georgetown Law School who specializes in gender and sexuality. "It's very, very unusual." Of the 68 cities that guarantee fully inclusive nondiscrimination protection, according to the Human Rights Campaign, only seven have fewer than 7,000 people.
Meanwhile, the state of Mississippi is going the other direction. Last month, the state passed HB 1523. Known as the "religious freedom" law, HB 1523 makes it legal for business owners to use their religious beliefs as justification for denying service to any customer. "The people of Mississippi have the right to ensure that all of our citizens are free to peacefully live and work without fear of being punished for their sincerely held religious beliefs," Governor Phil Bryant said in an interview with Mississippi Today. The Human Rights Campaign, which criticized the bill, filed an appeal to the U.S. Supreme Court.
How Magnolia Bucked the Trend
Built up around a collection of aging antebellum homes, Magnolia was once a weekend getaway for the New Orleans elite, willing to drive 100 miles across the Louisiana border for parties that, as one resident told me, "made you feel like you were in Casablanca." Now, the town is predominantly poor—the median household income is $21,190. There's a city hall, a hardware store, and a couple of restaurants. The only chain is a Pizza Hut.
Like many in Magnolia, Ricks is a refugee of Hurricane Katrina. Everything she owned, as well as the hotel where she worked as a chef, was destroyed by the storm in New Orleans. A few days after Ricks arrived in Magnolia, the town's mayor took her to an empty office building and handed her a key. "When your restaurant starts making money," she remembers him saying, "pay me three percent of your proceeds." Twelve years later, Ricks employs six people and owns the building. At La Mariposa, she rotates through five different menus every week. "When people ask me what the special is tomorrow, I say, 'I don't know—call me at 10:30!' One day we have Mexican, one day we have steak and seafood, one day we have 17 different kinds of burgers," Ricks said. "It all depends on my mood."
In Mississippi, which frequently ranks high on the list of worst places for gay people to live in America, Ricks's openness about her sexual orientation has occasionally resulted in lost business. When she hung a rainbow flag outside her restaurant, she says a few customers told her they wouldn't be coming back. Afraid her business would suffer in such a small town, Ricks decided to take it down. Three months later, she changed her mind.
"At 4:30 one morning, I walked into my restaurant and I said to myself, 'Mercedes, if you don't stand up for what you believe in, who will?' I don't need her $10."
In 2013, Ricks was a city alderman. When Rob Hill, Mississippi director for the Human Rights Campaign, approached her about trying to get a citywide nondiscrimination ordinance passed, she immediately agreed. At first, Ricks focused on a resolution, essentially a public statement affirming Magnolia's belief that all people should be treated equally, regardless of sexual orientation. Almost three years later, the Magnolia Board of Aldermen voted unanimously to pass a nondiscrimination ordinance, giving their resolution legal teeth.
"We had to give this enough time to sink in. We needed the chance to say to people, 'Hey, we're okay—nothing crazy is going to happen,'" Ricks said. "Then we hit them with the ordinance."
Everyone I spoke to in Magnolia told me that, when the ordinance passed, there was no backlash from the community. "Honestly, I had forgotten that it even happened," Magnolia resident Sally Johnson said. "It was kind of a nonevent."    
As a professional political organizer, Hill travels the state, lobbying local governments to enact this kind of legislation. "Mercedes had a lot to do with what happened here," Hill said when I asked why he'd had success in Magnolia. "These kinds of prejudices are mostly dependent on people not knowing," said Johnson. "But Mercedes and her partner are known and much loved." Of course, Mercedes and her partner are just two people in a larger community. We may not be able to extrapolate far from this example, but we can learn from it.
State and City, Going Separate Ways
A string of state laws across the country have challenged local nondiscrimination ordinances. In March 2016, the North Carolina General Assembly passed a bill to override the nondiscrimination ordinance passed by the city of Charlotte. Along with overturning Charlotte's ban, the bill barred all cities in North Carolina from passing nondiscrimination ordinances in the future. Tennessee and Arkansas have passed similar legislation.
Unlike those states, Mississippi's HB 1523 doesn't directly strike down local ordinances like the one in Magnolia. "State law will always trump local law," said Hunter. "But in order for a state bill to override a local ordinance, you need a situation where there is a direct conflict between the two laws, not just a philosophical one." In other words, the Magnolia ordinance is still on the books, but could be overturned in court if someone cited for discrimination appealed on the basis of the state law.
Ricks recently lost her campaign for reelection to the Magnolia Board of Aldermen. She blames low voter turnout—the last election was decided by just 400 Magnolia residents. For now, Ricks is content to focus on the community she creates inside her restaurant. "Everyone tells me that when they come here, they feel comfortable," she said. "They feel welcome." Even though she's no longer in government, Ricks remains a fixture in Magnolia. Residents are used to seeing her out on her bike, running her daily errands.
"They call me the lady who rides the bicycle."

TODAY'S WRAP UP
Question of the day: If Masthead member Amy hadn't told me what happened in Magnolia, I never would have heard about it. What story should we explore in your community?
Your feedback: How are we doing? Take a few seconds and tell us how you liked today's email.
What's coming: We'll be talking to our editor-in-chief, Jeff Goldberg on Monday, November 6, at 1 p.m. EST. Register here, and send us your questions in advance.
What we're thinking about: Expanding on this week's discussion of the 1920s KKK, we're planning to explore the dark corners of the internet that drive modern-day hate groups.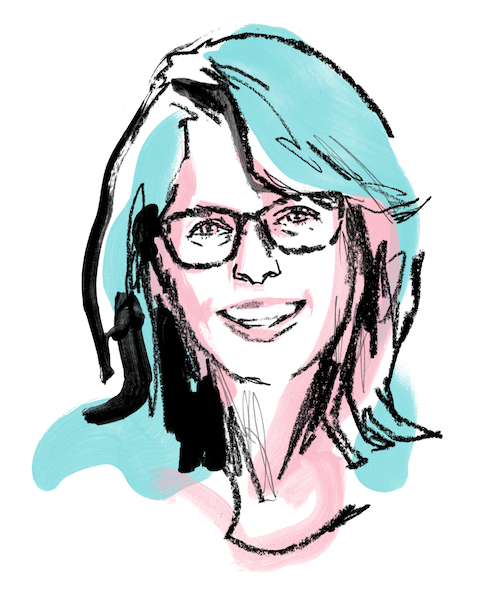 Caroline Kitchener
ASSOCIATE EDITOR,
MASTHEAD
We want to hear what you think about this article. Submit a letter to the editor or write to letters@theatlantic.com.