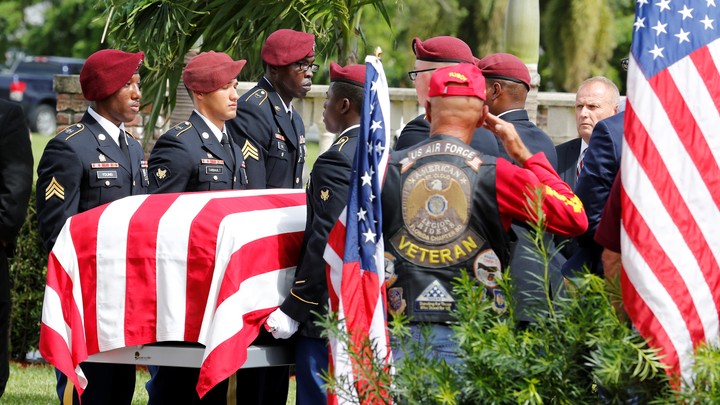 Today, we'll dive into the political crisis generated by the deaths of four American service members in Niger.
A 'BENGHAZI' IN THE WORKS IN NIGER
Americans should prepare for another Benghazi. Not the attacks in Libya that killed the U.S. ambassador, but the political circus that erupted afterward. Political opponents of the president used the 2012 incident to launch investigations that aimed primarily to score points rather than uncover the truth. Now, with a Republican presidency, some on the left are searching for their own equivalent. They seem to have found it in Niger, where the deaths of four American military personnel have led to accusations that President Trump is refusing to tell the whole truth about what happened.
MSNBC host Rachel Maddow has led the charge. Last week, she connected the deaths in Niger to the Trump administration's decision to add Chad to the mostly Muslim list of countries banned from traveling to the U.S. That decision, she said, "might explain why we have just had these four absolutely unbelievable gut-wrenching emotional days in American politics." The withdrawal of forces from Chad, which had been fighting Boko Haram in southeastern Niger, "had an immediate effect in emboldening ISIS attacks," said Maddow. The suggestion, which she left unstated but strongly implied, is that the fighters who killed Sgt. La David Johnson and three other Americans on the other side of Niger had somehow been encouraged to act by the Trump administration's decision to put Chad on the travel blacklist.
That idea is "just crazy," said Laura Seay, an assistant professor in Colby College's Department of Government. The area where Chad was fighting Boko Haram is more than 700 miles from the area where Johnson was killed, and there is no evidence that the two events are connected, said Seay, who wrote in Slate about what she saw as Maddow's attempt to create another Benghazi. (Reached for comment, a representative for Maddow's show pointed to the host's comments the next day. "The upset over my reporting that last night doesn't mean that anything I reported wasn't true," said Maddow.)
"I think it's fair to say most people have no idea that we have forces in Niger, no idea what an advise-and-assist mission is," said Seay. But that's precisely what makes her so frustrated. The tragic deaths offer a missed opportunity to explain complex political problems that are normally out of the headlines.
What happened in Niger
A partial picture has emerged of the four American deaths in Niger, which hosts some 800 American troops. Earlier this month, a group of 12 U.S. troops accompanied 30 Nigeriens on a mission in the vicinity of the town of Tongo Tongo in Niger, near the Malian border. As ABC News reported, the forces set out to conduct reconnaissance, not expecting contact with the enemy, only to change mission midway to search for a high-value target. The troops were ambushed, and the outnumbered Americans and Nigeriens suffered losses. France, which has a large military presence in the region due to its historical colonial ties, sent back-up, and the Americans eventually withdrew.  
The incident put a spotlight on the American security build-up in Africa. As of 2016, 17 percent of U.S. special forces are deployed to Africa, according to the Washington Post. The jihadist takeover of northern Mali in 2012 led to the deployment of new Western forces, particularly from France. It is mostly veterans of that conflict in Mali, along with fighters from Algeria, who make up the groups the U.S. is fighting in western Niger, said Alex Thurston, a visiting fellow at the Wilson Center in Washington who studies the region's jihadist movements.
White House Chief of Staff John Kelly described the American mission in the region as focused on empowering American partners. In Niger, he said in a press briefing last week, we are "teaching them how to be better soldiers; teaching them how to respect human rights." But that doesn't fully capture the range of American activities in Niger and its neighbors. There has been "mission creep," said former State Department Africa analyst Matthew Page. Trump "probably hasn't even begun to think through or review or really even know the details of the U.S. military's footprint in a country like Niger."
Next time, we need a plan
Even so, the Trump administration is pushing ahead with plans for more military involvement in the region. Emerging from a military briefing with Secretary of Defense James Mattis last week, Senator Lindsey Graham told reporters, "You're going to see more aggression by the United States toward our enemies, not less."
It's not clear that the approach of partnering with militaries like Chad and Niger will pay off. "We've seen this movie already. It doesn't work," said Thurston. Mali fell apart in 2012 after its democratically elected president was overthrown by an army captain who had been trained in the U.S. "We're asking ourselves to do things that are structurally impossible," said Thurston. The people Americans are fighting in the Sahel "are living in their own countries, and they understand the terrain, and they understand the politics. We'll never reach that level of understanding." If it hasn't worked in Iraq and Afghanistan, where America committed far more resources, why will it work in the Sahel? In the meantime, American forces can target individual jihadists, but, he said, "There's always a replacement."
Trump's political opponents have urged him to support a new congressional Authorization for the Use of Military Force that would set the contours for the operations like the one that killed Americans in Niger. That alone wouldn't create a sustainable strategy for fighting jihadists in the Sahel. But it would force the administration to reckon publicly with the question Thurston is left with: "We're not at war anywhere in Africa. So why are we there?"

TODAY'S WRAP UP
Question of the day: What else do you want to know about American military operations overseas?
Your feedback: Please take a few seconds and let us know how you're enjoying The Masthead with this quick survey.
What's coming: Tomorrow, Caroline writes about what the public conversation around mental illness fails to capture.
What we're thinking about: We're compiling your rebuttals to Justin Robinson's note on gun control. We'll send a link soon for you to vote on the best ones, and Justin will respond.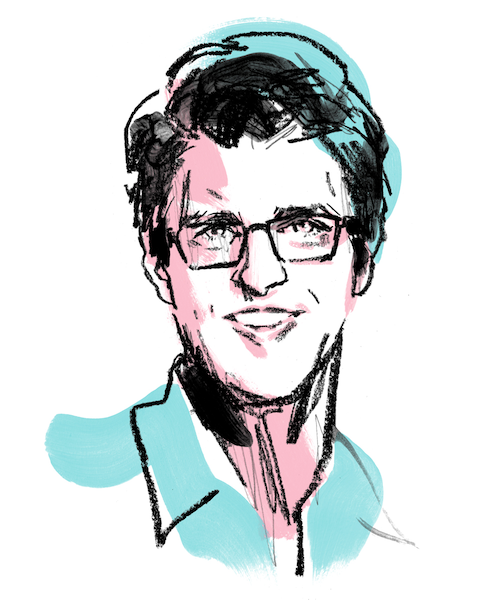 Matt Peterson
EDITOR, MASTHEAD
We want to hear what you think about this article. Submit a letter to the editor or write to letters@theatlantic.com.
Matt Peterson
is the editor of The Masthead, the membership program at
The Atlantic
.