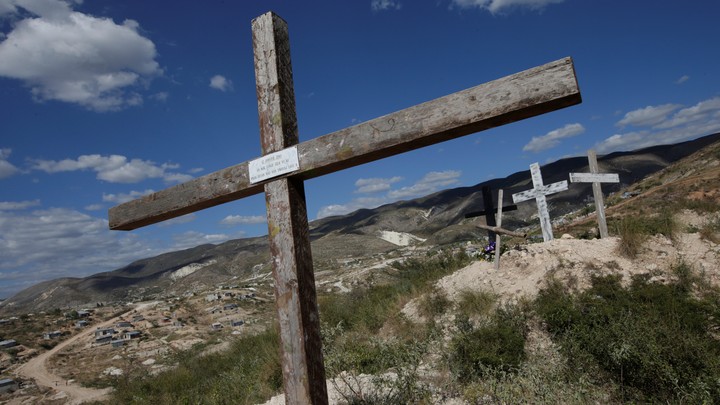 Since Puerto Rico was devastated by Hurricanes Maria and Irma, Masthead members have asked for context. "Why are we not mounting a massive Marshall Plan-like response?" asked Wayne. He pointed to Haiti, where the U.S. military led rescue and recovery efforts after an earthquake in 2010. That comparison was also on the mind of Atlantic contributor Jonathan Katz, too. Katz was in the Haitian capital, Port-au-Prince, in 2010, when the earthquake hit, and went on to write a book about the response. It was, he reported, a failure. I asked Katz what the intervention in Haiti suggests for Puerto Rico today. Here's what he wrote.

HAITI TAUGHT US ALL THE WRONG LESSONS
By most accounts, the federal response to the hurricanes that thrashed Puerto Rico and the U.S. Virgin Islands last monthisn't going well. Survivors feel frustrated and alone. Oxfam America, a chapter of the aid group that works in places like Yemen and northeast Nigeria, is embarking on a rare domestic mission because of "the slow and inadequate response the U.S. government has mounted."
It's difficult, even weeks after Hurricanes Irma and Maria roared ashore, to get a precise picture of where and how the government is trying to intervene, and how those efforts are falling short. We have disjointed anecdotes from cut-off islands: food and water piling up with no one to distribute; pleas for help unanswered; millions struggling without clean water. The electricity on Puerto Rico is expected to be out until next year. We don't even know how many died. The toll could be from dozens to hundreds or more—some killed by lack of care after the storms.
There are many similarities to the catastrophic earthquake that ravaged southern Haiti on January 12, 2010. Like the hurricanes, that disaster struck a major Caribbean island that is a source of migrants to the continental United States. It also struck during the first full year of a presidency, Barack Obama's in that case.
Reporters and analysts have described Haiti as"an example of how quickly relief efforts can be mobilized," against which Trump's efforts nearly eight years later "pale in comparison." It is hard to overstate how wrong that assessment is. The response to the crises in Puerto Rico and the Virgin Islands indeed looks terrible, but the Haiti earthquake response is not a model of how to do better. If anything, it's a manual for what not to do.
Responders Who Didn't Help
Nearly everyone who has analyzed the Haiti response, including some who'd been in positions of authority, acknowledges how poorly things went. Between 100,000 and 316,000 people died in the earthquake, many trapped in the rubble days after the main temblor. Millions were left homeless. It took years to clear debris. Almost nothing was rebuilt in an organized way. After almost eight years, the site of the destroyed presidential palace is an empty field.
Nine months after the earthquake, UN peacekeepers from Nepal—sent as part of an enlarged post-quake contingent, though not themselves tasked with disaster relief—sparked the first-ever-recorded cholera outbreak in Haiti by dumping their waste into a rural river, killing another 10,000 to 20,000 people and infecting roughly one-tenth the country's population. The epidemic continues to this day, largely because the U.S. government, the primary catalyst for the peacekeeping mission, has refused to let the UN clean it up.
Those failures started at the beginning. "The U.S. military mobilized as if it were going to war," wrote the Washington Post's investigators. But that's not a good thing. The deployment of thousands of U.S. troops, along with warplanes, helicopters, and a nuclear-powered aircraft carrier group, reflected an overly centralized, poorly coordinated, command-and-control-style response that ignored large areas of devastation, including towns at the epicenter, and treated earthquake survivors like jihadi insurgents. The U.S. Air Force's seizure of the capital's airport enabled relief flights, but was criticized by Haitians and other governments as many non-U.S. flights were forced to divert. And while U.S. military engineers executed key tasks, such as repairing the damaged port, the vast majority of the more than 22,000 U.S. troops deployed never set foot on Haitian soil. They waited on their ships, rifles at hand, for a social breakdown or mass exodus of boat people that never came.
Many outsiders assumed international responders must have performed a significant number of lifesaving rescues. Sadly, no. Despite the huge, costly deployment, nearly everyone saved in Haiti was pulled out by family and neighbors.
To this day, nobody knows what quake victims needed in food and water, because nobody, including the three-star U.S. general who happened to be hanging out at the U.S. ambassador's house when the quake hit, asked local officials or did their own assessments. Responders rushed in whatever they felt like bringing or had at hand, sowing chaos. For all of Haiti's tragic vulnerability, it was well-prepared in one respect: Because infrastructure was so nonexistent before the quake, people had always relied on portable generators and prepackaged water, and kept on doing so.
Next Time, Do No Harm
Every disaster is different. What Haiti, Puerto Rico, the Virgin Islands, and other affected countries and territories have in common is that survivors are, as always, acting as their own first responders as they struggle to rebuild their lives. What they need is assistance in meeting their own needs, and above all for outsiders to avoid doing harm. As in Haiti, a large part of Puerto Rico's immediate humanitarian crisis is a product of a century of U.S. government exploitation and abuse. As in Haiti, austerity and soaring debt left Puerto Rico's local governments unable to prepare for or respond to the disaster. Donor governments forgave Haiti's debts after the quake, but used it as an excuse not to provide much-needed reconstruction funds, which resulted in Haiti going back into debt.
Trump has promised Puerto Rico debt relief as well, before his staff immediately walked that promise back. In that, as in most of the response, those trying to help would be wise to remember what really happened in Haiti, and not repeat it.
—Jonathan M. Katz is the director of the media and journalism initiative at Duke University's John Hope Franklin Humanities Institute. He is the author of The Big Truck That Went By, and the forthcoming Gangsters of Capitalism.

TODAY'S WRAP UP
Question of the day: What stories from Puerto Rico have struck you? What would you like to know more about?
Your feedback: Our goal at the Masthead is to build a corner of The Atlantic just for you, our biggest fans. So tell us what's important to you. You can reply to this message, post a note on our Facebook group, and take our survey.
What's coming: Tomorrow, Caroline Kitchener talks to the Atlantic's cover guru about the magazine's new issue.
What we're thinking about: The lessons Americans can draw from the tests democracies overseas have faced.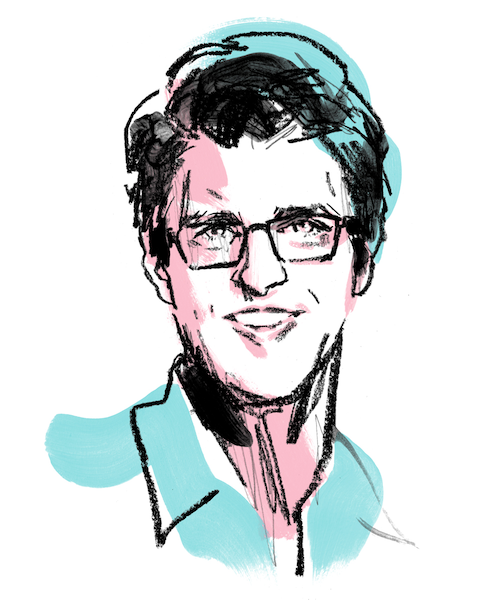 Matt Peterson
EDITOR, MASTHEAD
We want to hear what you think about this article. Submit a letter to the editor or write to letters@theatlantic.com.
Matt Peterson
is the editor of The Masthead, the membership program at
The Atlantic
.