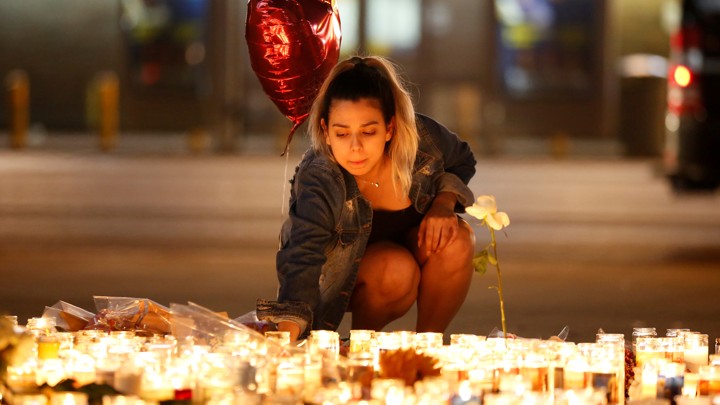 How we talk about incidents of violence like the killings in Las Vegas makes a difference. Today, I'll focus on two aspects of our national conversation: The danger of inspiring copycat violence through sensationalized media coverage, and what the decision to call an act "terrorism" means.
THE MEDIA TALKS TOO MUCH ABOUT THE KILLERS
The wrong kind of media coverage of mass killings can create the seeds for the next mass killing, University of North Carolina sociologist Zeynep Tufekci says. As she wrote for The Atlantic in 2012, "I am increasingly concerned that the tornado of media coverage that swirls around each such mass killing, and the acute interest in the identity and characteristics of the shooter—as well as the detailed and sensationalist reporting of the killer's steps just before and during the shootings—may be creating a vicious cycle of copycat effects similar to those found in teen and other suicides."
To access this story, become a member
Sign up for our brand-new membership program, The Masthead, and you'll not only receive exclusive content you can't find anywhere else—you'll also help fund a sustainable future for journalism.
We want to hear what you think about this article. Submit a letter to the editor or write to letters@theatlantic.com.
Matt Peterson
is the editor of The Masthead, the membership program at
The Atlantic
.