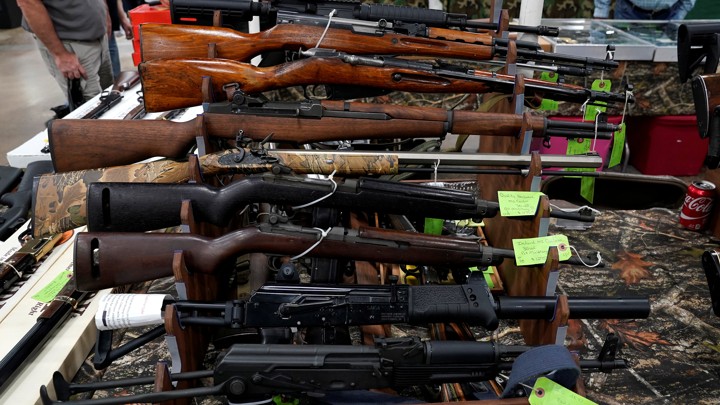 Many of you have written to me about gun control in the U.S., especially since the latest mass shooting in Las Vegas. One member, David, wrote that he believes it's time to remove the right to gun ownership from the federal constitution, perhaps making gun ownership a question for individual states. But more importantly, he wanted to know how to move forward. "How can we reach a compromise that has a realistic chance?" he asked. Today we're launching the Masthead's contribution to that effort: a debate among members about gun control.
In this edition, one of our members, Justin Robinson, has volunteered to start the debate. We'll present his view, then you are invited to respond. (Details are at the bottom of this message.) We'll follow up in a few days with a selection of rebuttals, and invite you to vote on which ones you'd want Justin to answer. And we'll check in on how far we've moved the conversation. Now, here's Justin.
To access this story, become a member
Sign up for our brand-new membership program, The Masthead, and you'll not only receive exclusive content you can't find anywhere else—you'll also help fund a sustainable future for journalism.
We want to hear what you think about this article. Submit a letter to the editor or write to letters@theatlantic.com.
Matt Peterson
is the editor of The Masthead, the membership program at
The Atlantic
.