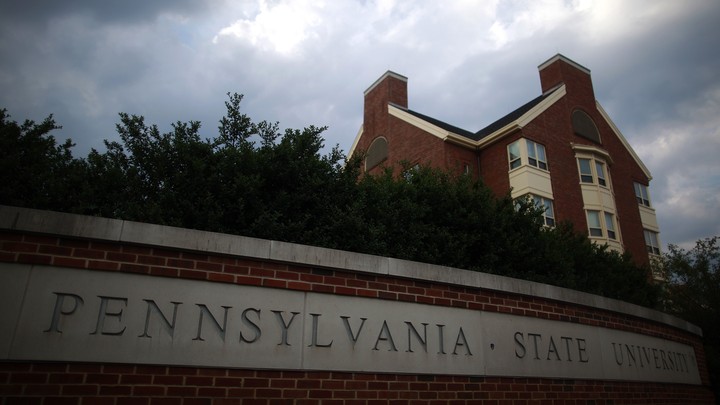 I read Caitlin Flanagan's article on hazing and the death of Penn State student Tim Piazza, published in the latest issue of The Atlantic, in one sitting. It was horrifying. In the article, Caitlin tells the story of Kordel Davis, the one fraternity member who tried to intervene before the incident went too far. "This is the type of man I want my son to be one day," one Masthead member wrote on our Facebook group. I wanted to hear more from Davis, so I gave him a call. Today, I'll give you some insight into how a 19-year-old boy—the only black member in the Penn State chapter of Beta Theta Pi—stood up to his fraternity. Then some of our members will share their own Greek life stories.

WHAT IT'S LIKE TO BREAK RANKS WITH YOUR FRATERNITY
Kordel Davis was eating ice cream at the Penn State Creamery when his fraternity brother yelled at him from across the room.
"Just so you know, we all hate you."
Davis was used to this. It had been three months since Tim Piazza, a student pledging Davis's fraternity, Beta Theta Pi, died during a hazing event. When Piazza fell down the stairs, drunk, and the brothers started slapping his legs and throwing objects at his unconscious body, Davis was the only one who told them to stop. He screamed at the brothers to call 911. In response, one of them hurled Davis into a wall.
"That night, I knew: If I open my mouth, they are all going to hate me," Davis said. "Because this is just something that people in fraternities do. They see someone who is passed out, they walk past them. They see someone who is passed out, they laugh, or pour something on their face, or record a video."  
He told me his fraternity brothers closed ranks after he began raising objections."The whole idea is to protect and preserve the house," Davis told me. "They were afraid that someone would call 911. Even if someone in the house did call, the social chairs would have shooed the ambulance away."
Piazza was in the house, bleeding internally, for almost 12 more hours before anyone called an ambulance. By the time one of the brothers finally picked up the phone, there was nothing the doctors could do.
For a while, everything was quiet. Davis stopped going to the fraternity as often as he used to. Davis told me that many in his pledge class would regularly make jokes about Piazza's death, and he didn't want to be around them. Then the Centre County's district attorney announced the case would go to a grand jury. Because the whole night was caught on video—a concerned alumnus had installed cameras throughout the house—Davis knew he was probably going to have to talk.
Davis reiterated to me the sense that was evident from Flanagan's story: In the weeks leading up to the pre-trial hearings, his relationships with his fraternity brothers became increasingly strained. Davis disagreed with the strategy he believed the brothers were taking. "Their whole case was, 'We didn't call the police because we didn't think anything was wrong with Tim.'" Davis wanted no part in that.
When, in May, details from the grand jury became public—and the other brothers read what Davis told the court for the first time—Davis started feeling increasingly ostracized from the fraternity. He told me his access to their online social channels was revoked.
Over the summer, the most damaging charges against the members of the fraternity—involuntary manslaughter and aggravated assault—were dropped. Today, Davis says, the brothers still tell him he overreacted—both on the night Tim died, and in the months that followed.
"There were 18 young men against whom charges were recommended," Caitlin Flanagan told NPR in an interview. During that process, the brothers likely saw the video from the night Piazza died for the first time. "Many of the young men were very callous in the courtroom. But one of them, in the first recess after showing part of that video … was seen to absolutely collapse into tears."
It's not easy to stand up to a hierarchical organization like a fraternity. When I asked Davis if he's taken any lessons from this tragedy, he said, "There are always going to be people who tell you that you don't know what you're talking about—who tell you you're wrong. I won't doubt myself again."
This fall, Davis gave up his scholarship at Penn State and transferred to Rutgers, where he has taken out student loans. He didn't want to worry about running into his fraternity brothers around campus. But even two hundred miles away, Davis still thinks about them.
"I still kind of think they're after me."

MEMBERS REFLECT ON THEIR OWN GREEK LIFE EXPERIENCES  
Greek life is as varied as the people who participate in it. I asked our members to respond to Caitlin Flanagan's piece with stories of their own. Here are two. One member talks about how his daughter's Greek experience diverges from his own, and another discusses the benefits of all-female spaces. Both suggest that sororities offer members a markedly different experience from fraternities.
Sororities can provide respite for women
Our sorority house at Northwestern felt like a safe space. Men weren't allowed unless they signed in—and they had to be out by midnight. When a male student went above the first floor, you had to announce them by shouting, "man on the floor." We didn't have to wear makeup or dress up when we were lazing around the house. People felt free to tell embarrassing stories and share interests they may not have shared in a mixed-gender group.
It's possible to foster this kind of community for men, but it's harder.
First, the Greek system identifies fraternities as the place for partying and anything against the rules. I had friends in college who hated living in their fraternity house. It was impossible to study, because there was always a party going on (because of the restrictions in sorority houses, parties always take place in fraternities). There was constant peer pressure to join in "the fun," which usually meant drinking or smoking. People threw up, threw trash all over the place, and occasionally used cleaning the mess as a hazing activity for new pledges, which encouraged members to make the house extra disgusting. Instead of "sober sisters," sorority volunteers who stay sober to make sure no girl ends up in a dangerous situation, fraternities have "risk managers." Their job is not to make sure their brothers are safe, but rather to manage any risk to the fraternity. Their motivation is not, for example, to prevent a girl from getting too drunk at their party, but to make sure that if her condition is reported, there's no mention of her drinking at their house.
I think it's generally harder for men to feel "socially safe" with each other. The fraternity reinforces this. You're expected to be loyal to your brothers, but you must also constantly prove yourself worthy of membership—whether that means participating in hazing, or just attending all the parties and being "fun" (which usually means being drunk).
—Samantha Yi, Masthead member  
A father-daughter Greek experience
My daughter is currently in a sorority at a different Big Ten school. From what I can tell, sorority life today is nothing like what I remember from my days as a fraternity brother. Are there some truths in books like Dirty Rush and Total Frat Move? Absolutely. But let's remember that these are designed to sensationalize, rather than chronicle the drudgery of arts and crafts, fundraising, and the misery of dating in a world obsessed with social media. My daughter tells me there are of course the usual parties, social mixers, and music festivals, but she tells me she experienced zero hazing as part of her pledgeship. I wonder what bonding experiences must have brought them together? Only my Venmo account knows.
—Stephen Bates, Masthead member

TODAY'S WRAP UP
Question of the day: Can different social groups offer members the same kinds of advantages—community, professional networks, bonding—that fraternities and sororities do?
Your feedback: Let me know what you think! Take this 10-second survey about today's email.
What's coming: Tomorrow we're doing an experiment—a long-reads matchmaker service, driven by Masthead members. Stay tuned for a set of individualized reading recommendations, just in time for the weekend.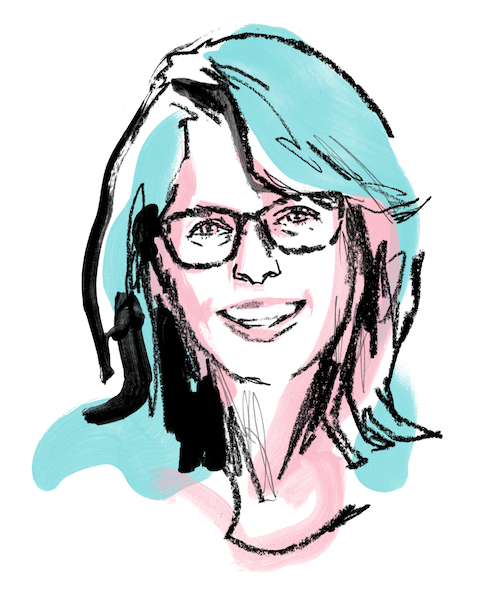 Caroline Kitchener
ASSOCIATE EDITOR,
MASTHEAD
We want to hear what you think about this article. Submit a letter to the editor or write to letters@theatlantic.com.