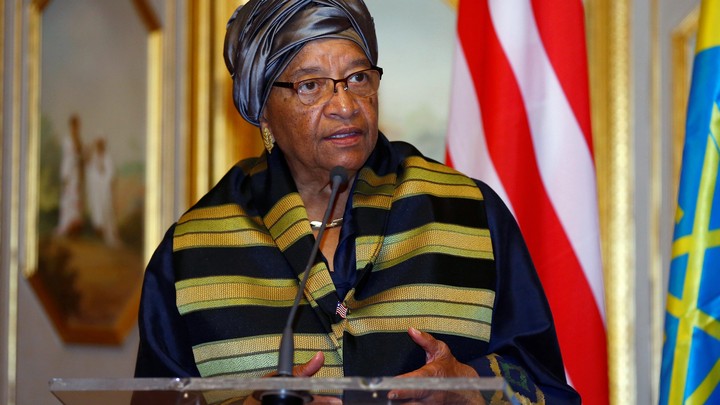 The idea that democracy is under threat unites Masthead members. Andrew, who fears democracy is already doomed, asks, "How will we be able to move to a form of governance more in tune with our highest ideals?" One way to do that is to look elsewhere for inspiration. America's democracy may be one of the world's oldest, but it can still learn lessons from some of the world's newest. Today, I'll look at political struggles in sub-Saharan Africa that have important takeaways for the rest of the world.
1. Strong institutions aren't enough on their own.
After a bloody election crisis in 2007-2008, Kenya enacted a new constitution. Those changes paid off in September, when a newly empowered Supreme Court annulled the reelection of President Uhuru Kenyatta the month before. Rather than looking at individual instances of fraud, the court focused on failures of electronic voting technology and the electoral commission's refusal to explain them. Without a legitimate process, the court ruled, there could be no fair outcome. The watershed decision was the first time in Africa—and one of only a handful of cases worldwide—a court had overturned a sitting president's victory. "Kenya plunges deeper into rule of law," political scientist Ken Opalo joked.
But if the court wanted a fair process, critics charge that the president and his allies did not. The breakdown of the voting system was "a symptom of the overall lack of democratic governance and respect of the basic rights of their citizens," says Jeffrey Smith, executive director of Vanguard Africa, a nonprofit that supports free and fair elections. After the ruling, Kenyatta called the decision a coup. "This lack of respect for the rule of law is not a recent phenomenon," Smith and co-author Arthur Gwagwa wrote in World Politics Review. His government shows a "pattern of sacrificing liberal ideals, such as respect for the rule of law, for sheer political survival."
On Tuesday, Kenyatta's opponent, Raila Odinga, announced he was pulling out of the re-vote scheduled for October 26. There were no signs, he claimed, that the government had fixed the problems that led to the electoral breakdown in the first place. The president responded in a tweet: "No single individual can stand in the way of the democratic right of the people."
2. Electing a history-making president isn't everything.
Liberia held the first round of its presidential election today. The winner will replace Ellen Johnson Sirleaf, who is stepping down 12 years after becoming the first woman elected president in Africa. After more than a decade of civil war under her predecessors, a period that saw 70 percent of Liberian women sexually assaulted, Johnson Sirleaf is setting another precedent by preparing for a democratic transfer of power.
Despite winning a Nobel Peace Prize in her first term and erasing the country's international debt, she leaves behind a complicated legacy. "Her record on enhancing the political stature of Liberian women is woefully inadequate," wrote the Liberian activists Robtel Neajai Pailey and Korto Reeves Williams. Just 16 percent of candidates nationwide are women, including only one among the 20 presidential candidates. Johnson Sirleaf declined to campaign for her vice president, who is running for her seat, and may be replaced by George Weah, the former soccer star she beat in 2005. His running-mate is the ex-wife of the convicted war-criminal Charles Taylor. "Disaffected by government policies, people continue to believe the economic situation under Charles Taylor was not as bad as it is now. Jewel Howard-Taylor taps into the frustration of people, making them believe Charles Taylor was a liberator," political analyst Ibrahim Al-bakri Nyei told the Guardian.
Johnson Sirleaf made less of a dent on corruption than her supporters had hoped. "She fires officials who are corrupt, but she doesn't prosecute them," said Helene Cooper, a journalist who wrote a biography of the president. And she has all but shrugged at allegations that letting her sons take influential positions in government is improper. "My sons?" said Johnson Sirleaf when asked about nepotism charges. "Ask Trump!"
3. Beware nostalgia for a more orderly time.
In 2015, Nigeria elected a former military dictator who promised to make the country great again. Muhammadu Buhari ruled the country for two years starting in 1983. "It was a time of incredible dictatorship and police brutality, and the army was involved in everyday life," said Moses Ochonu, a Vanderbilt University historian who has written about Buhari's return to the presidency. But in 2015, with the country floundering under inept, if democratic, leadership, Nigerians began "romanticizing that period, by lionizing the person who was in charge at that time, Buhari." Wishing for Buhari's return "became plausible as a way for people to express their disillusionment with the present." What resulted was a myth about Buhari as a clean, effective leader who could stamp out corruption and take the fight to the Boko Haram fighters then ravaging parts of the country.
That myth was quickly punctured. Buhari, who presents an ascetic image, reneged on a promise to release the details of his assets to the public. "He's been timid in the face of corruption," said Ochonu.
Buhari's government has been criticized for its handling of the case of girls kidnapped by Boko Haram, and the military has killed civilians. Meanwhile, a heavy-handed response to separatists in the southeast, where a bloody campaign ended an insurrection in Biafra in 1970, has led to fears of a new guerrilla war. There has been no reckoning with "how the civil war actually came to an end," said Idayat Hassan, the director of the Centre for Democracy and Development in Abuja. A scorched-earth campaign left lingering grievances. Despite returning a former military dictator to power, there has been "no concerted effort in terms of dealing with the past," said Hassan.
4. But even when it gets bad, individuals can fight back.
For three years, Danish filmmaker Camilla Nielsson had a front-row seat to history in Zimbabwe. Her documentary, Democrats, shows sensitive constitutional negotiations between the country's longtime ruling party and its main opposition, which had forced its way into a power-sharing agreement with the government of President Robert Mugabe. What Nielsson witnessed was arguably the zenith of democracy in the country. The government refused to agree to term limits for Mugabe, who at 93 has now been ruling for 37 years. The opposition was pushed out of power after the constitution was finished, and Mugabe says he plans to run again next year. In the process of making the film, Nielsson said, she learned "how long a trip up the hill it is to create a true democracy, and how easy it is to lose it."
But she also witnessed resilience by citizens, including journalists and civil-rights groups. "It's like a tennis ball in a bathtub, you pop them down and you arrest them and they keep popping back up and doing their job," she said. Despite dire ramifications, "people still go to work every day and criticize the government." Their willingness to risk their lives is "a lesson to us in the West." (That resilience will be tested. "Zimbabwe is going to be the next battleground," said Smith, the elections expert. The government is working on using biometrics in its election process, which, he says, will be used to claim its election result is credible. But "they're going to be manipulating it.")
Nielsson said she returned from making the film concerned about what she sees as crumbling democracy in Europe and the United States. Before we criticize how African governments are run, she said we need to "get off our high horse in the West and start to analyze our own democracies."

TODAY'S WRAP UP
Question of the Day: What are the lessons we have failed to learn at home, wherever that may be?
Your feedback: Write back and let me know what's on your mind as you read The Masthead this week. And please take our quick and painless survey.  
Coming soon: Tomorrow, Caroline Kitchener writes about the art and science of persuasion.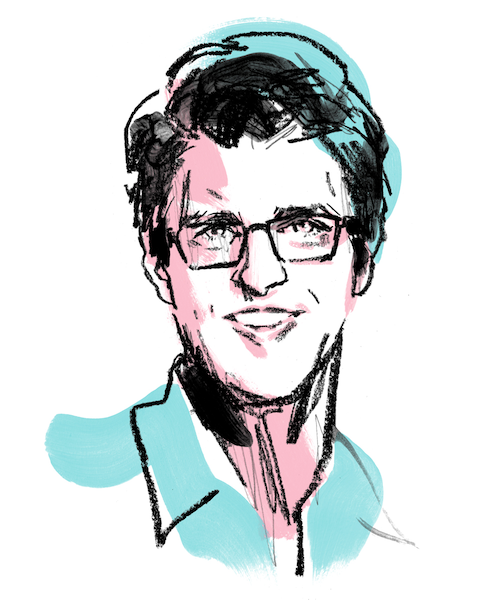 Matt Peterson
EDITOR, MASTHEAD
We want to hear what you think about this article. Submit a letter to the editor or write to letters@theatlantic.com.
Matt Peterson
is the editor of The Masthead, the membership program at
The Atlantic
.