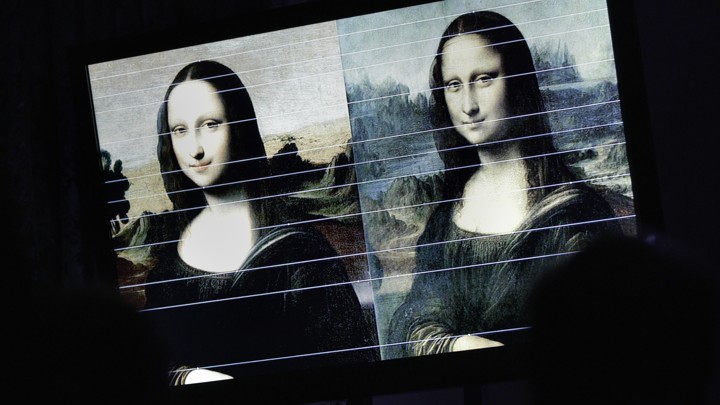 The editors at The Atlantic chose to put the Mona Lisa on the cover of the November issue. It's not political, it's not ominous, it's not particularly time-sensitive—but it's beautiful. Today, you'll hear from two Atlantic artists—David Somerville, our creative director, and Alan Taylor, our senior photo editor—about the importance of celebrating art and joy amidst staggering violence and devastating natural disasters. Enjoy the long weekend, everyone. Go find something beautiful.
Let's Talk Soon: There's no conference call next week, but our regular series of conversations with Atlantic writers and editors returns Monday, October 16, at 1 p.m. ET, with Derek Thompson, senior editor for economics, labor markets, and the media, and the author of Hit Makers. He'll talk about the future of work and his new Atlantic cover story on X, Google's moonshot factory. Register here for that conference call. And check out the list of other upcoming calls.   
To access this story, become a member
Sign up for our brand-new membership program, The Masthead, and you'll not only receive exclusive content you can't find anywhere else—you'll also help fund a sustainable future for journalism.
We want to hear what you think about this article. Submit a letter to the editor or write to letters@theatlantic.com.