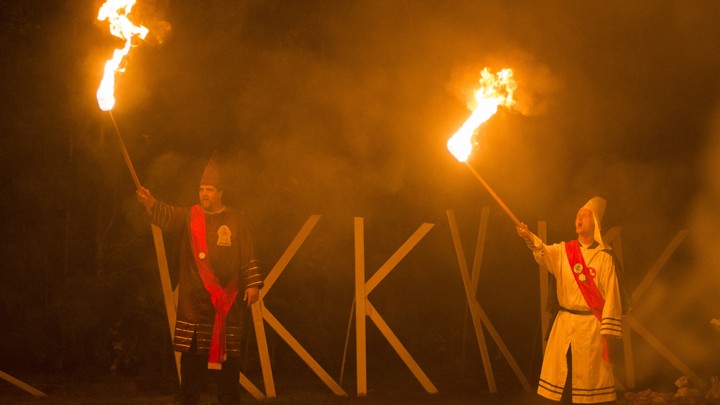 Over the last two years, The Atlantic has published several articles that draw (or at least hint at) the same parallel: The language of the 1920s Ku Klux Klan sounds a lot like language we're hearing today. The Klan's slogan, "America for Americans," evokes Trump's plea to "Make America Great Again," as well as similar messages from Woodrow Wilson, Charles Lindbergh, and Richard Nixon. Particularly after the white nationalist rally in Charlottesville this summer, historians have worked to bring the hate of the 1920s back into public view. In her new book on the subject, The Second Coming of the KKK, Linda Gordon explores a period—less than one hundred years ago—when approximately four million Americans openly identified with white supremacy. I asked Gordon and a few other historians why that moment resonates. Then I looked into the unique role that women have played in white supremacy movements, both in the 1920s and today.
To access this story, become a member
Sign up for our brand-new membership program, The Masthead, and you'll not only receive exclusive content you can't find anywhere else—you'll also help fund a sustainable future for journalism.
We want to hear what you think about this article. Submit a letter to the editor or write to letters@theatlantic.com.